T-Rail Hybrid Iron Set
Regular price

Sale price

$1,299.99

Unit price

per
Your Game, Only Better
Enjoy immediate improvements with the forgiving hybrid-iron design of T-Rail.
Your Game, Only Better
Returns & Shipping

Please note returns must be requested within 30 days of receipt and all product returned in new and unused condition.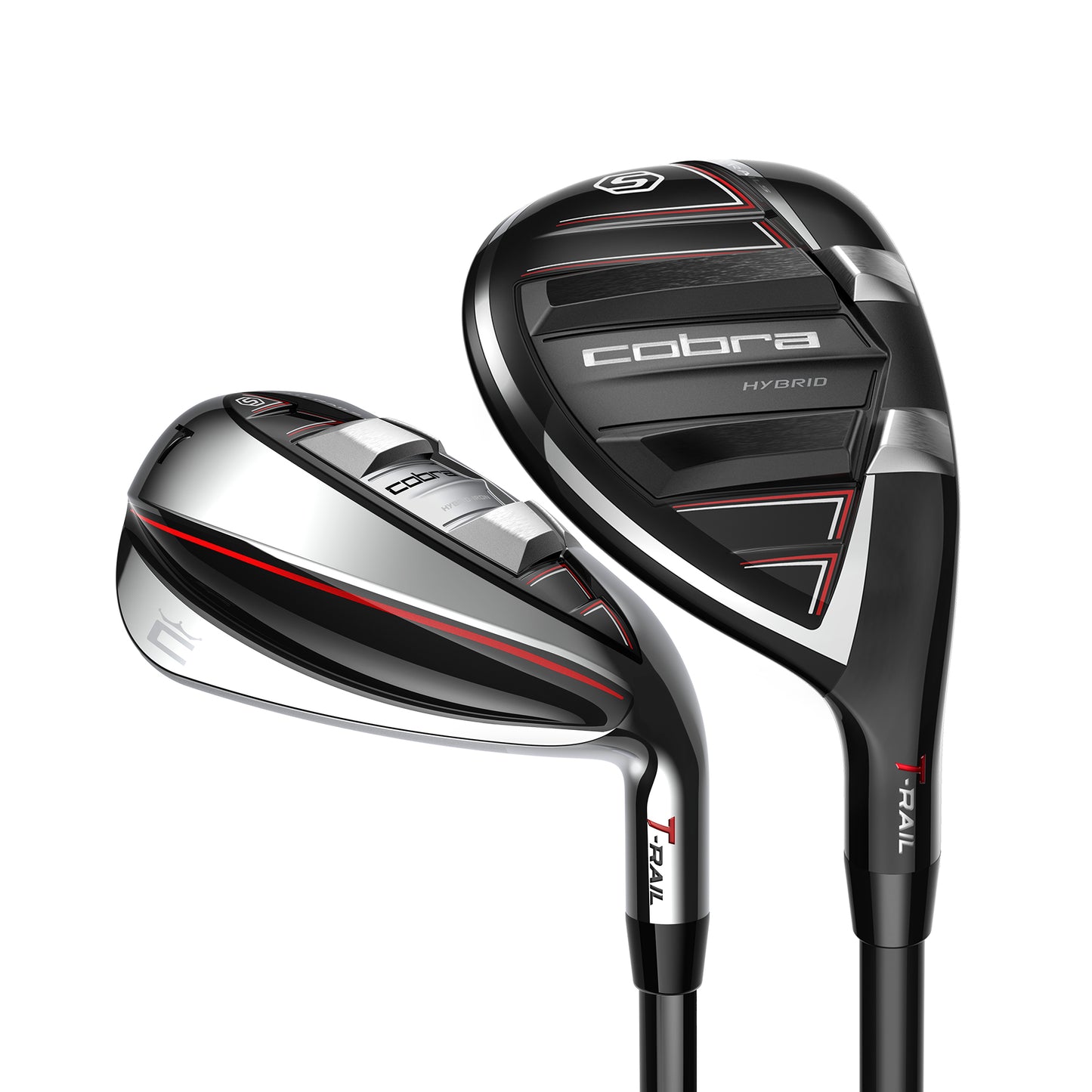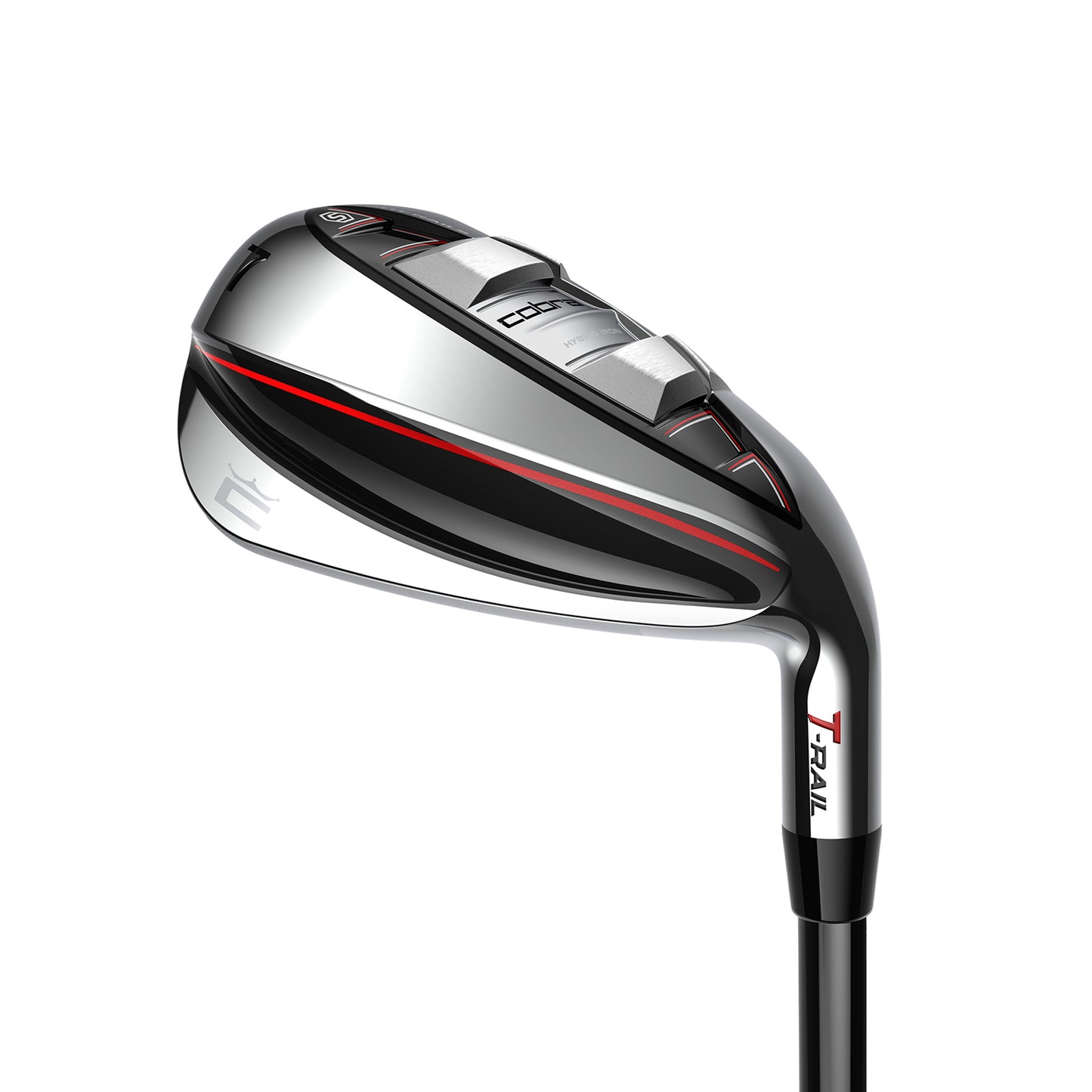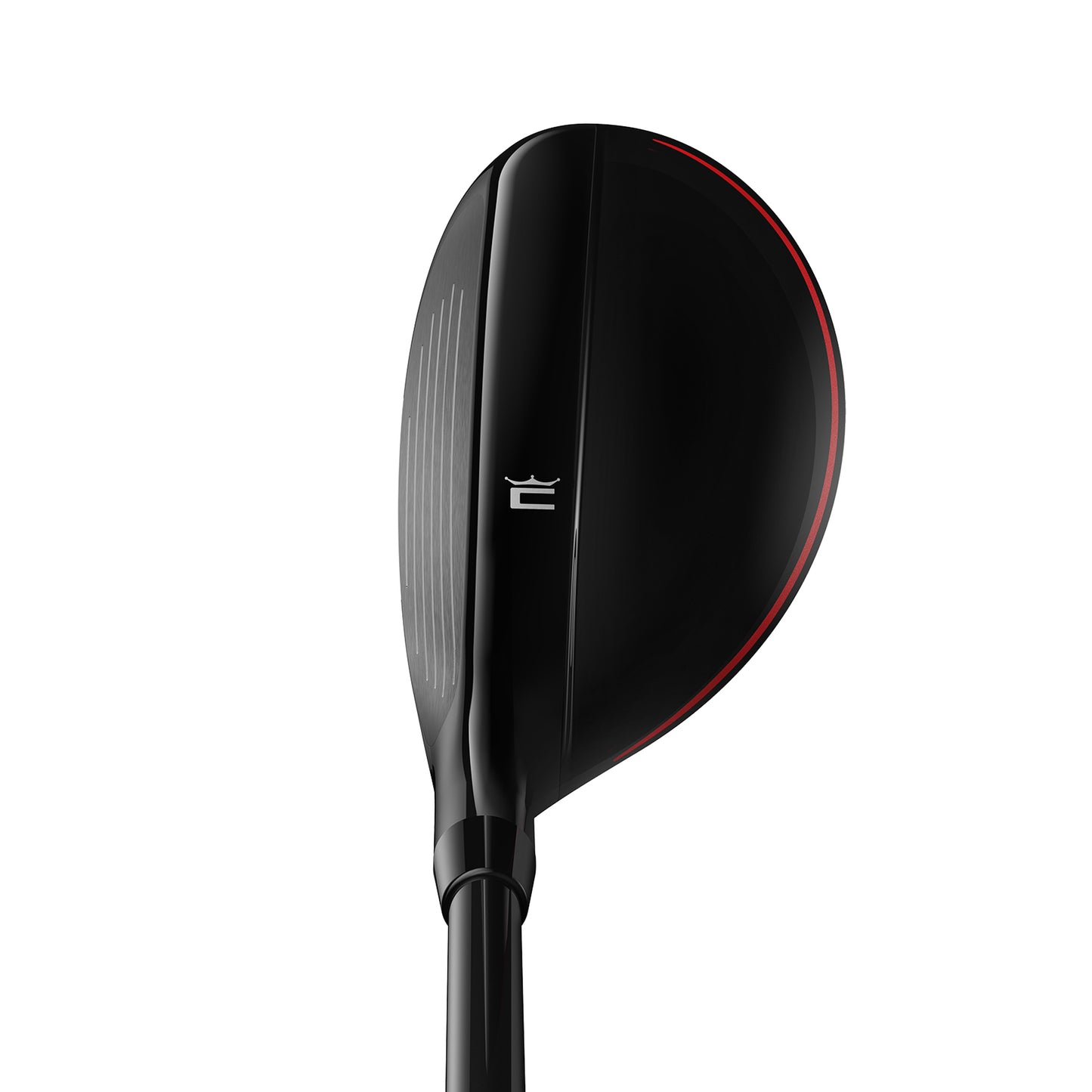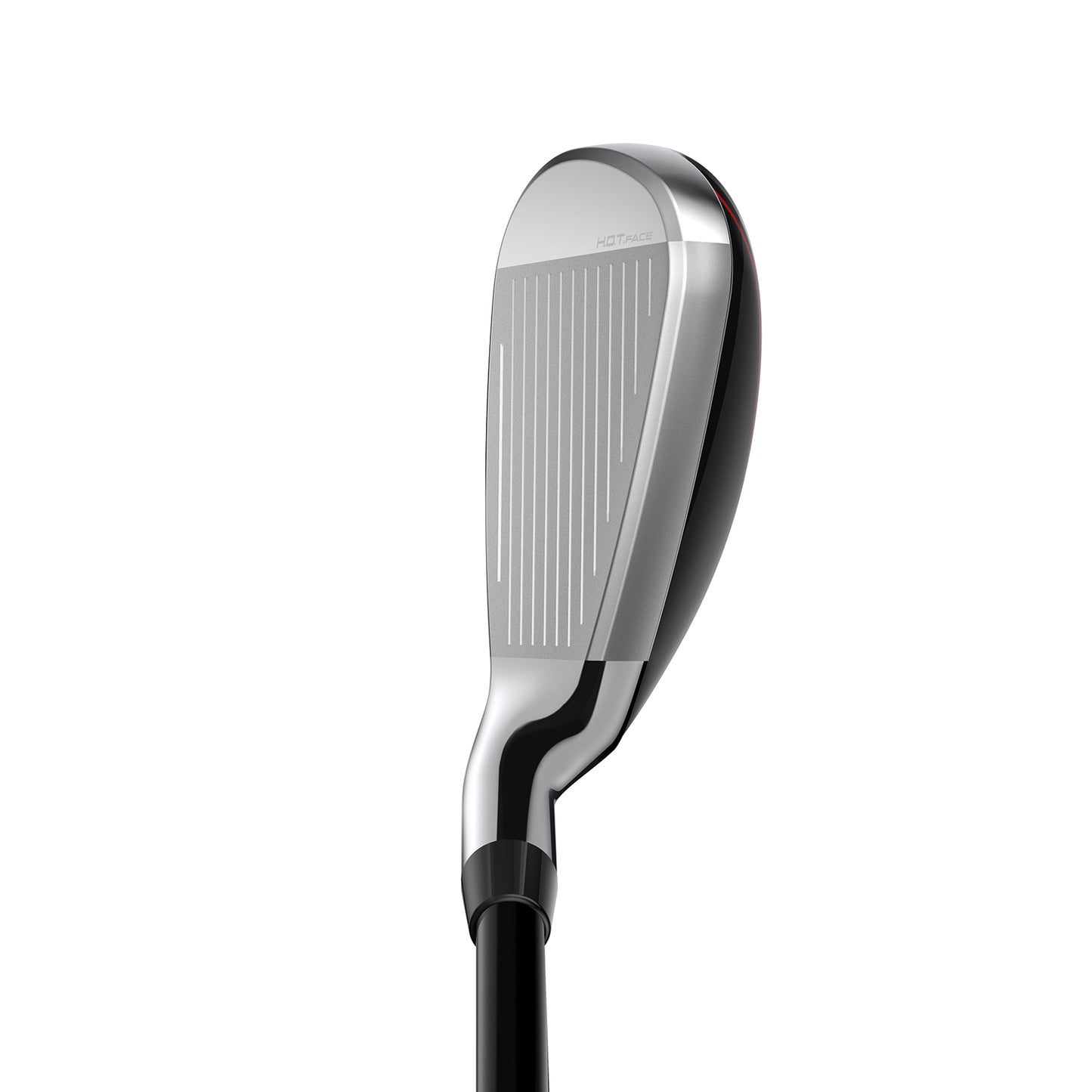 Details
T-Rail allows you to enjoy immediate improvements using your same swing. The game-changing hybrid-iron design provides effortless launch and forgiveness from every lie.
STOCK SET COMPOSITION - 7 Clubs
One Hybrid: 4H (Graphite), Six Irons: 5-PW (Graphite)
(Steel Irons - Custom Only)
Hybrid
Loft
Lie
Angle
Length
Swing
Weight
Shaft
Flex
RH/LH
4H
20.0°
58.5°
39.75"
C8
*S, R, A
RH/LH
5H
23.0°
59.0°
39.00"
C8
*S, R, A
RH/LH
6H
26.0°
59.5°
38.50"
C8
*S, R, A
RH/LH
Iron
Loft
Lie
Angle
Offset
(mm)
Length
Graphite
Swing Weight
Graphite
Shaft Flex
*Steel
Swing Weight
*Steel
Shaft Flex
RH/LH
4
20.0°
61.0°
4.2
39.25"
C8
*S, R, A
D1
S, R
RH/LH
5
23.0°
61.5°
3.8
38.50"
C8
*S, R, A
D1
S, R
RH/LH
6
26.0°
62.0°
3.4
37.75"
C8
*S, R, A
D1
S, R
RH/LH
7
29.0°
62.5°
3.0
37.25"
C8
*S, R, A
D1
S, R
RH/LH
8
34.0°
63.0°
2.6
36.75"
C8
*S, R, A
D1
S, R
RH/LH
9
39.0°
63.5°
2.2
36.25"
C8
*S, R, A
D1
S, R
RH/LH
PW
44.0°
64.0°
1.8
36.00"
C8
*S, R, A
D1
S, R
RH/LH
GW
50.0°
64.5°
1.4
35.75"
C8
*S, R, A
D1
S, R
RH/LH
SW
56.0°
65.0°
1.0
35.50"
C8
*S, R, A
D1
S, R
RH/LH
*Graphite stiff flex available in custom only
*Steel available in custom only
Graphite
| Model | Flex | Weight | Launch | Spin | Torque | Tip Diameter |
| --- | --- | --- | --- | --- | --- | --- |
| COBRA Ultralite 50 | Stiff | 55g | High | High | 4.6 | 0.370 |
| COBRA Ultralite 50 | Regular | 55g | High | High | 4.6 | 0.370 |
| COBRA Ultralite 45 | Lite | 55g | High | High | 4.6 | 0.370 |
Steel - Custom Only
| Model | Flex | Weight | Launch | Spin | Tip Diameter |
| --- | --- | --- | --- | --- | --- |
| FST Ultralite | Stiff | 97g | High | High | 0.370 |
| FST Ultralite | Regular | 97g | High | High | 0.370 |
Lamkin Crossline – Black