Puma x PTC SLIPSTREAM G Spikeless Golf Shoes
Regular price

Sale price

$179.99

Unit price

per
Originally for the Court, Reimagined for the course. Slipstream G takes a classic PUMA silhouette and updates it making it ready for the golf course.
Specs

Golf specific rim and core lightweight EVA performance midsole
Provides the comfort and weight reductions needed for the course
1 Year Waterproof Leather Upper
Carbon Rubber Outsole
Textured pu coated leather formstripe
TPU eyelets
Deboss and printed Slipstream branding on tongue
Deboss and printed Cat logo on the heel
Deep deboss design on the heel
SKU: 309779
Returns & Shipping

Please note returns must be requested within 30 days of receipt and all product returned in new and unused condition.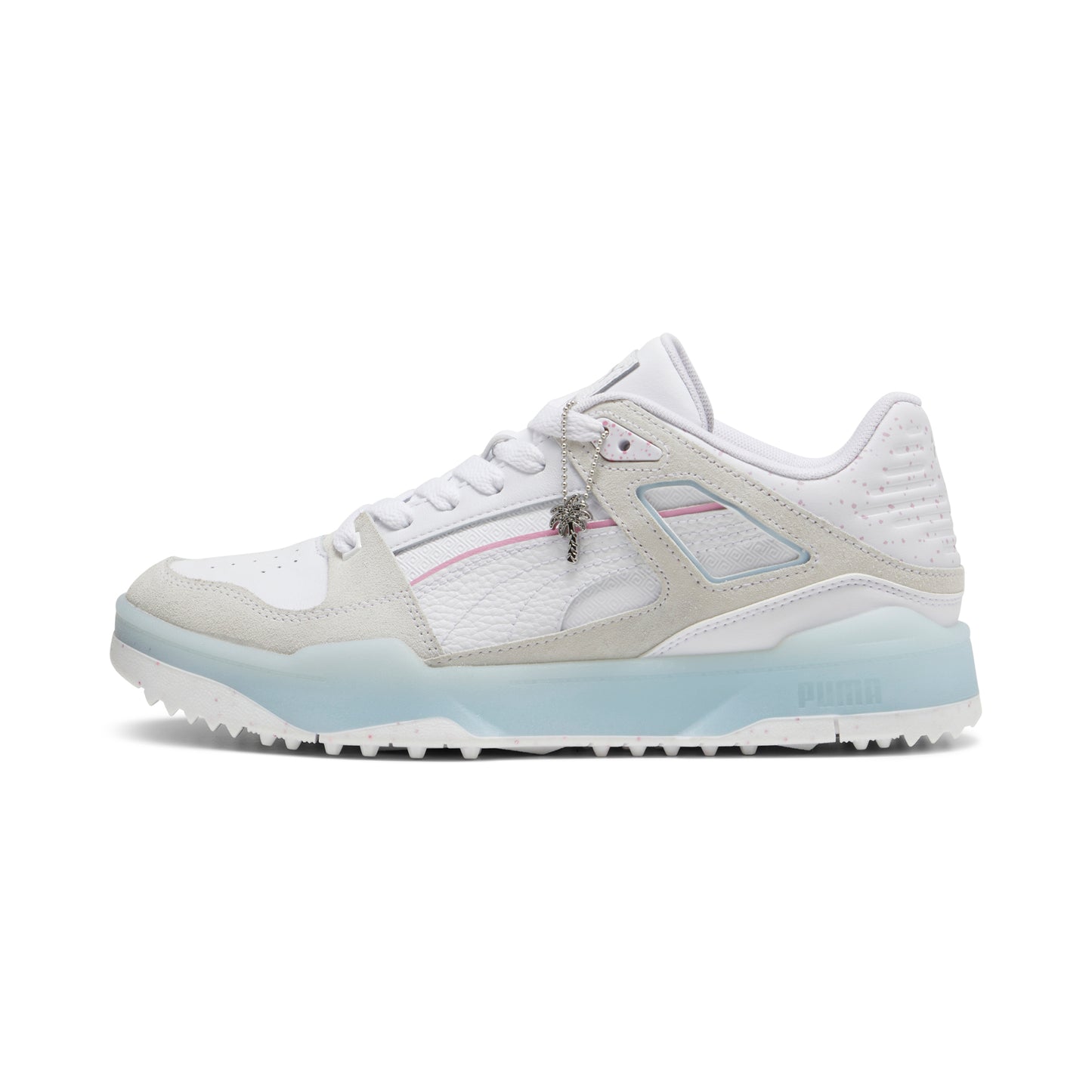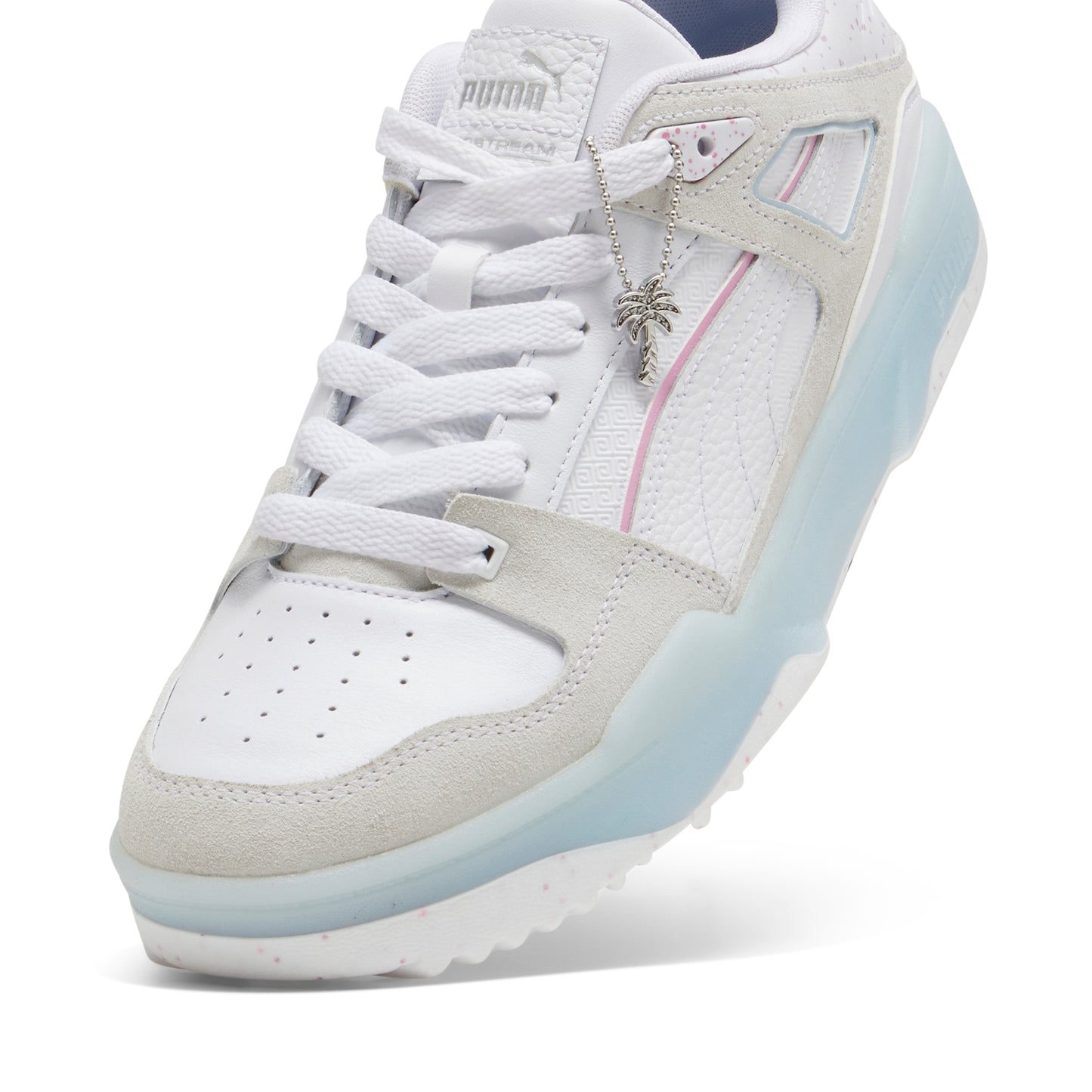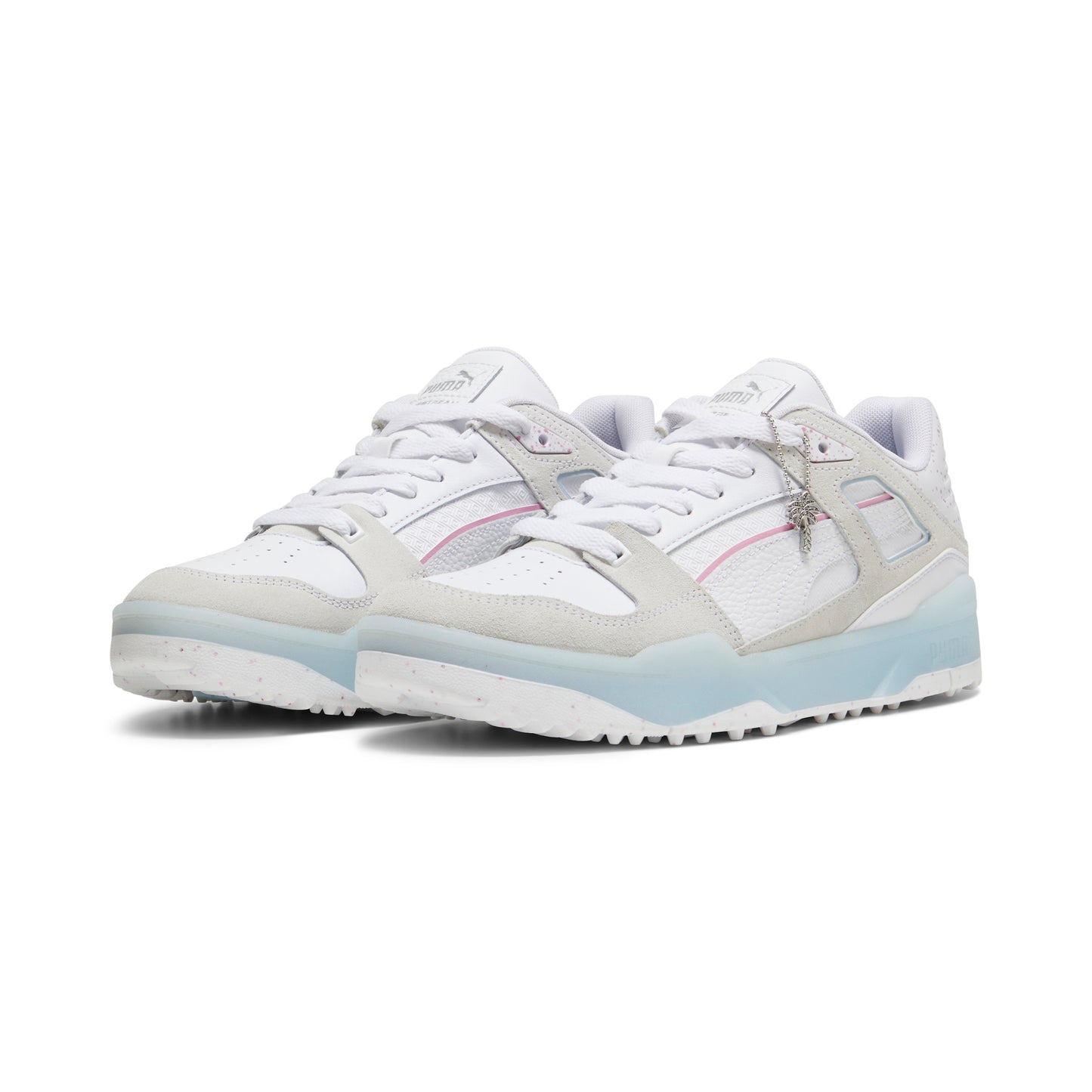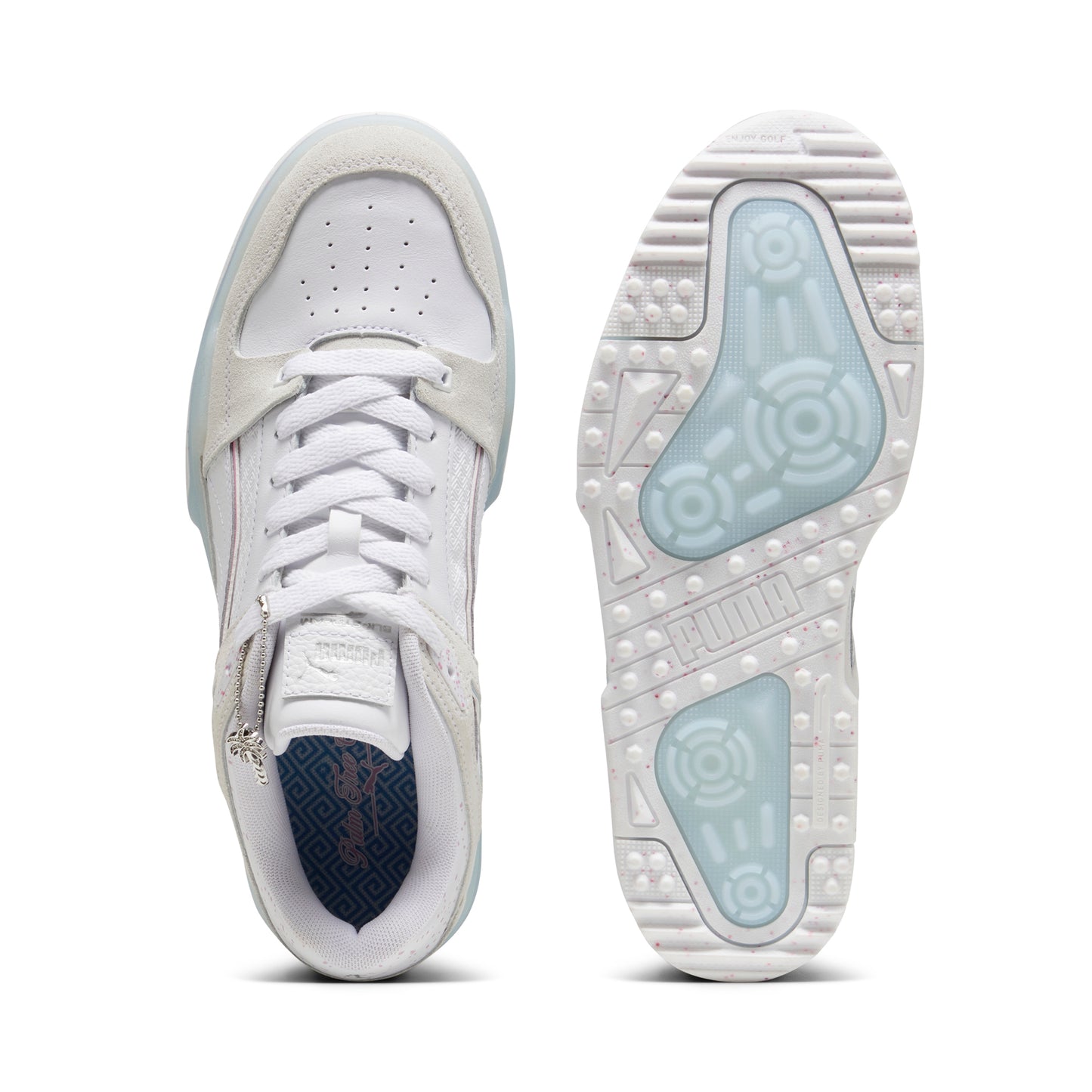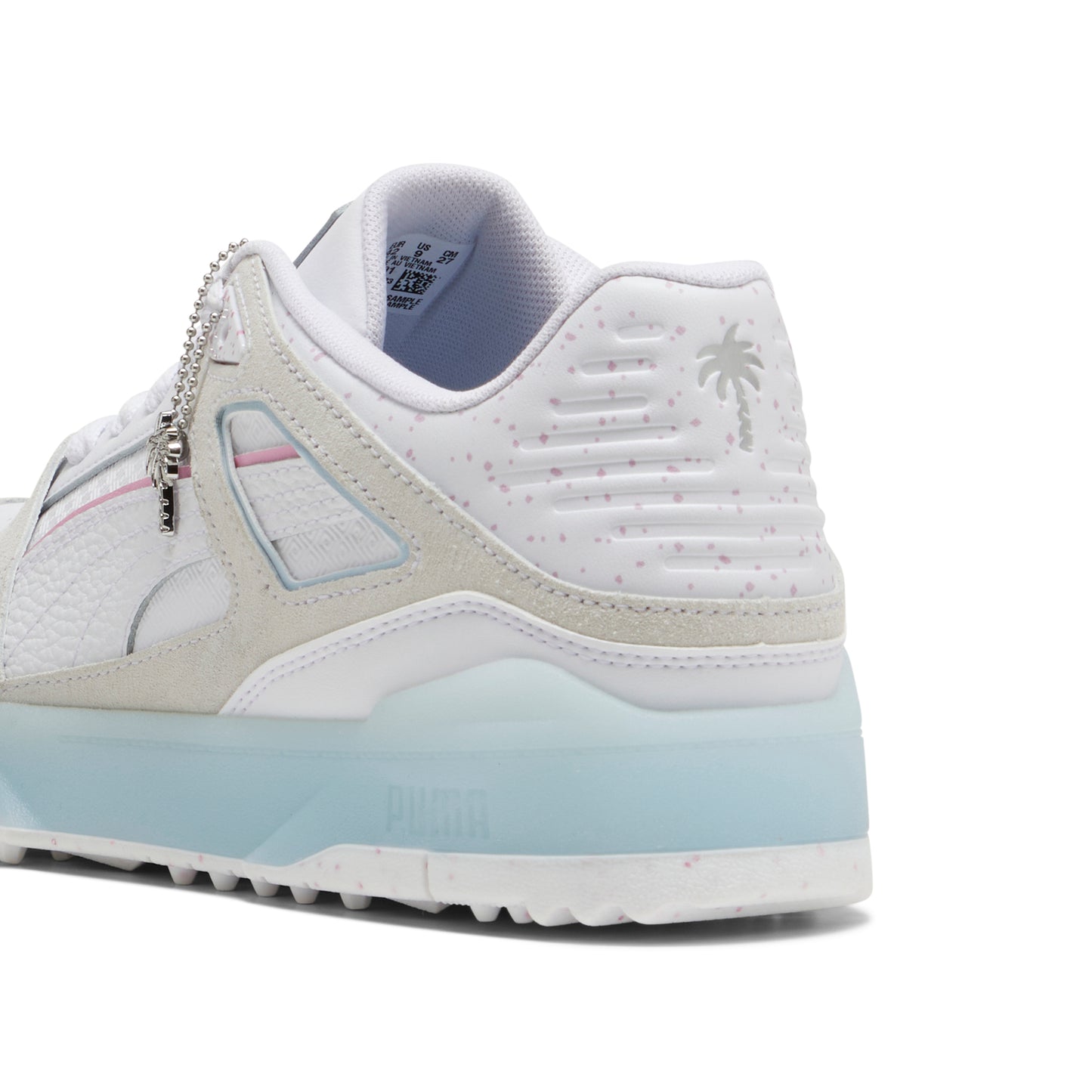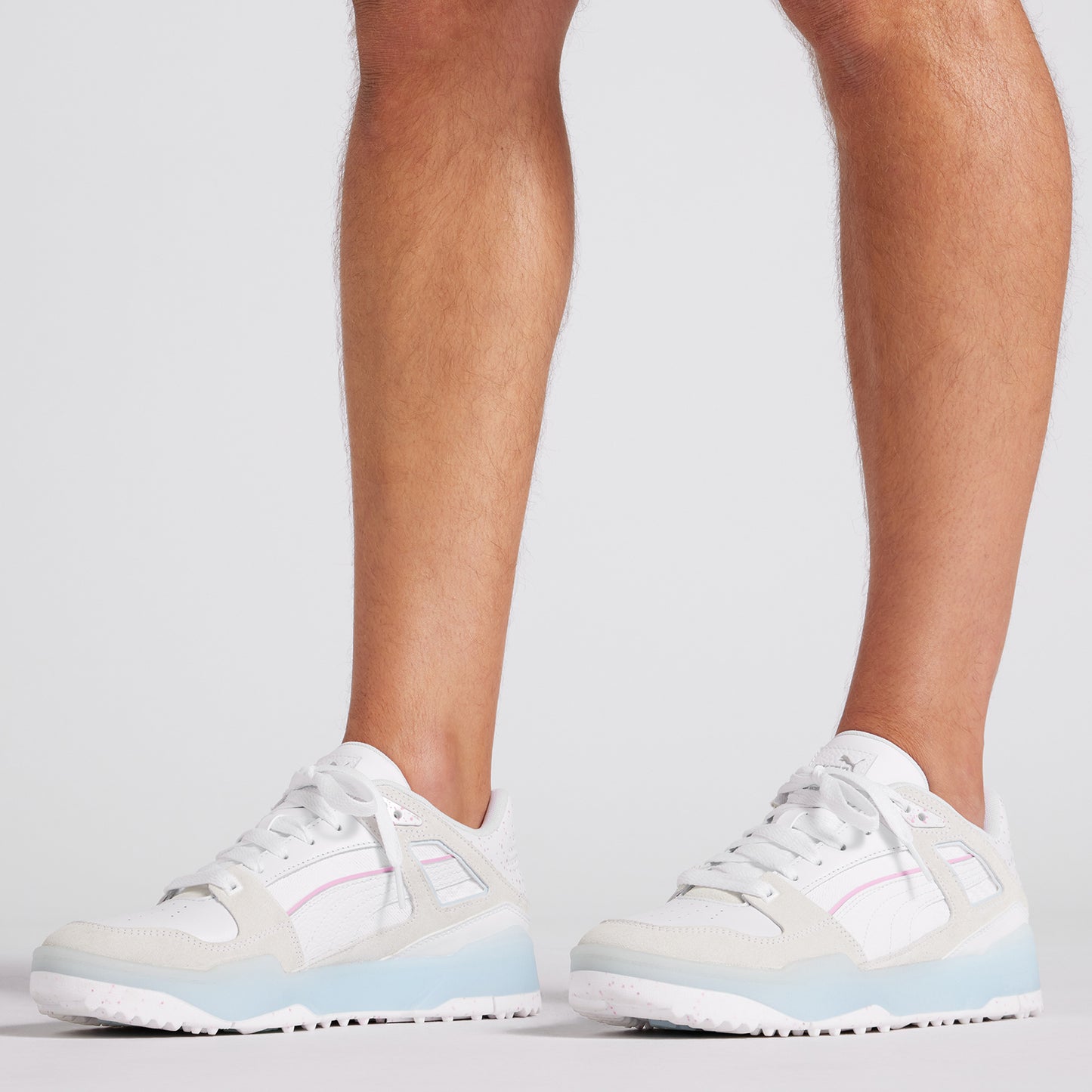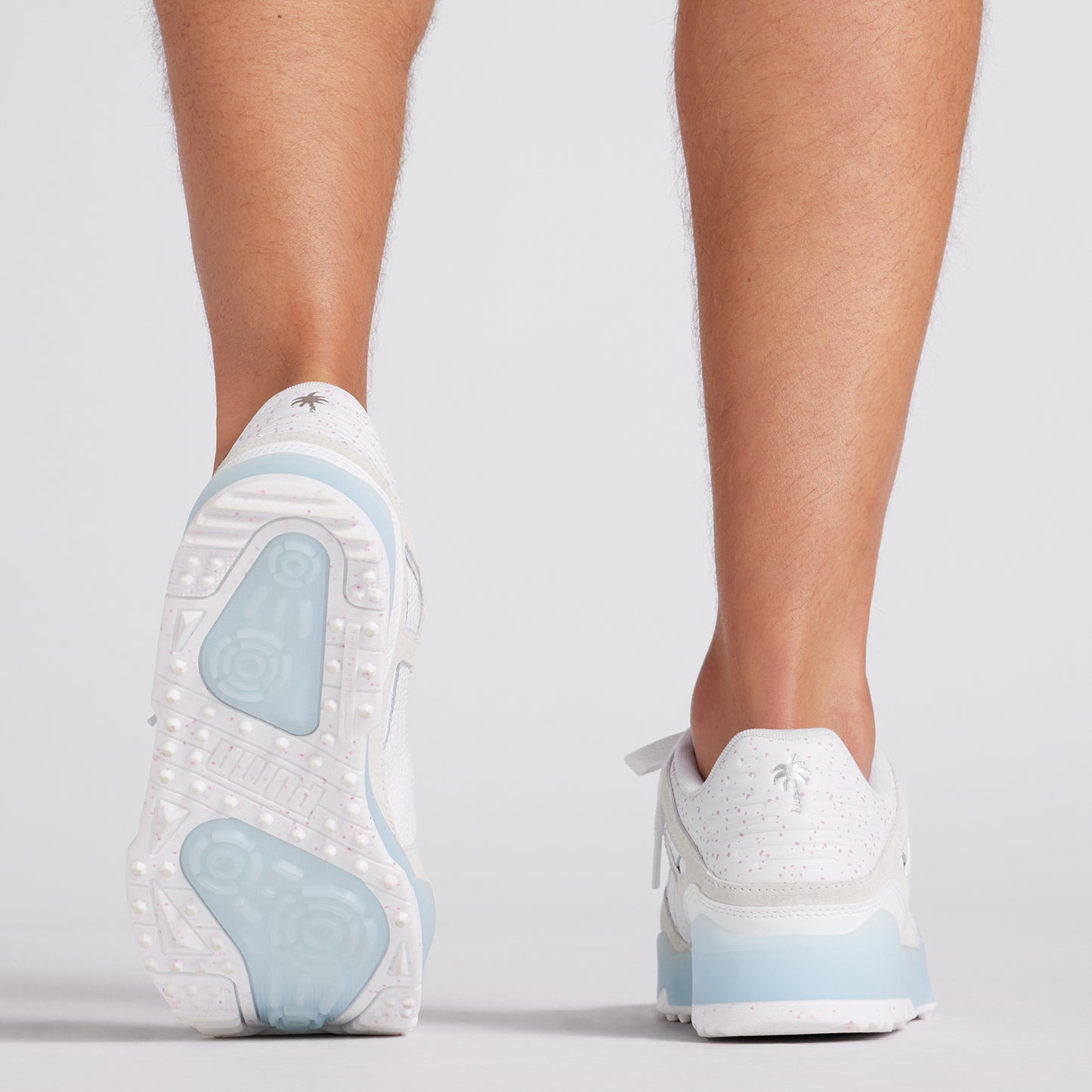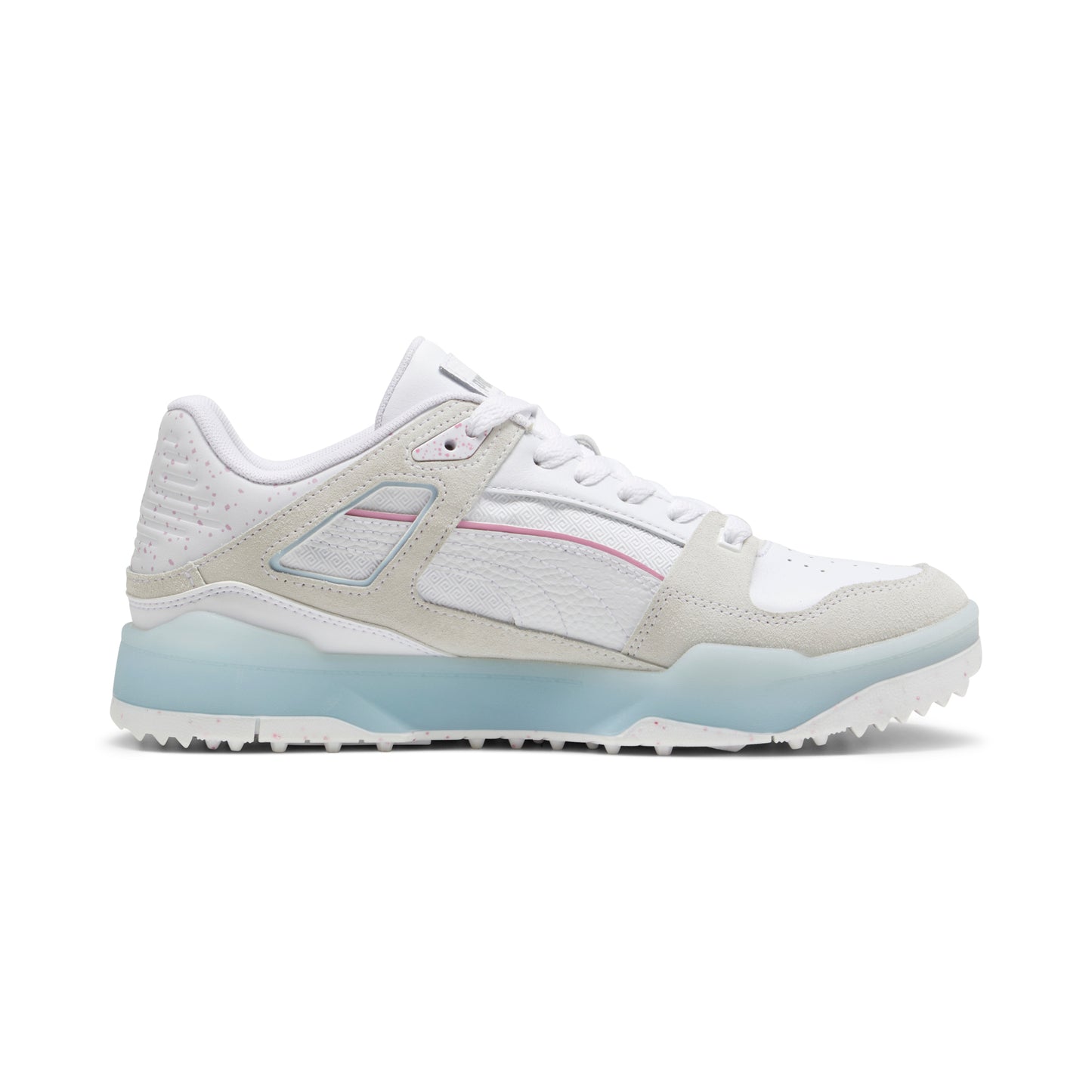 Shoe Sizing Chart
International Size Conversions
Men's Shoes
| US | EU | UK | JPN |
| --- | --- | --- | --- |
| 7 | 39 | 6 | 25 |
| 7.5 | 40 | 6.5 | 25.5 |
| 8 | 40.5 | 7 | 26 |
| 8.5 | 41 | 7.5 | 26.5 |
| 9 | 42 | 8 | 27 |
| 9.5 | 42.5 | 8.5 | 27.5 |
| 10 | 43 | 9 | 28 |
| 10.5 | 44 | 9.5 | 28.5 |
| 11 | 44.5 | 10 | 29 |
| 11.5 | 45 | 10.5 | 29.5 |
| 12 | 46 | 11 | 30 |
| 12.5 | 46.5 | 11.5 | 30.5 |
| 13 | 47 | 12 | 31 |
| 14 | 48.5 | 13 | 31.5 |
| 15 | 49.5 | 14 | 32 |
Women's Shoes
| US | EU | UK | JPN |
| --- | --- | --- | --- |
| 5.5 | 35.5 | 3 | 22 |
| 6 | 36 | 3.5 | 22.5 |
| 6.5 | 37 | 4 | 23 |
| 7 | 37.5 | 4.5 | 23.5 |
| 7.5 | 38 | 5 | 24 |
| 8 | 38.5 | 5.5 | 24.5 |
| 8.5 | 39 | 6 | 25 |
| 9 | 40 | 6.5 | 25.5 |
| 9.5 | 40.5 | 7 | 26 |
| 10 | 41 | 7.5 | 26.5 |
| 10.5 | 42 | 8 | 27 |
| 11 | 42.5 | 8.5 | 27.5 |
| 12 | 44 | 9.5 | 28.5 |
Junior's Shoes
| US | EU | UK | JPN |
| --- | --- | --- | --- |
| 4 | 35.5 | 3 | 22 |
| 4.5 | 36 | 3.5 | 22.5 |
| 5 | 37 | 4 | 23 |
| 5.5 | 37.5 | 4.5 | 23.5 |
| 6 | 38 | 5 | 24 |
| 6.5 | 38.5 | 5.5 | 24.5 |
| 7 | 39 | 6 | 25 |
| 7.5 | 40 | 6.5 | 25.5 |
Details
Puma x PTC SLIPSTREAM G Spikeless Golf Shoes