Women's Fly-XL Cart Bag Complete Set
Regular price

$1,049.99

Sale price

$1,049.99

Unit price

per
The women's Cobra FLY-XL complete set includes a full bag of lightweight and forgiving clubs that deliver easy launch and distance for the beginner or aspiring golfer. The 11 piece set includes a driver, fairway woods, hybrid, mallet putter, and a cart bag.
Headcovers included for driver, fairways and hybrid.
*Discounts do not apply.
Returns & Shipping

Please note returns must be requested within 30 days of receipt and all product returned in new and unused condition.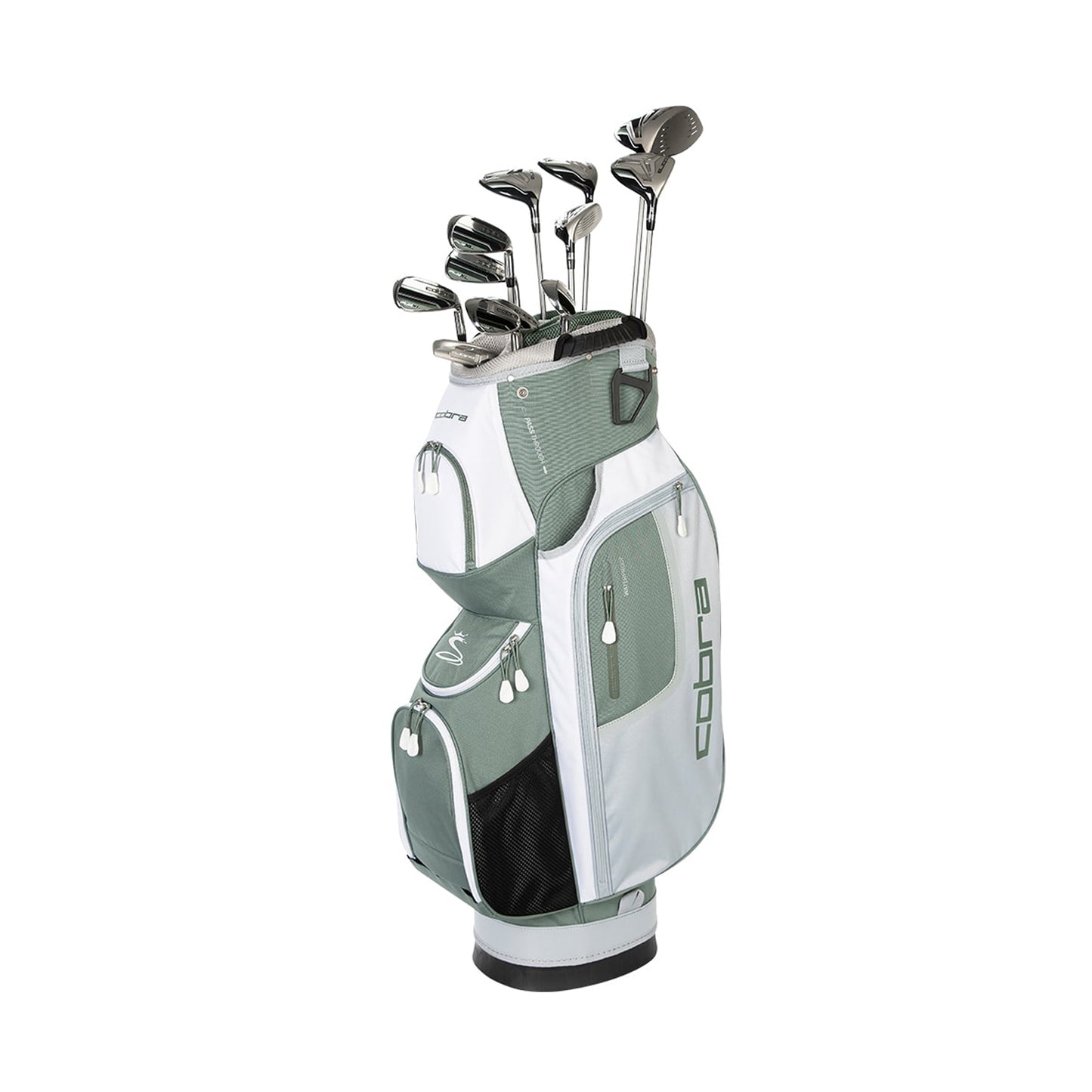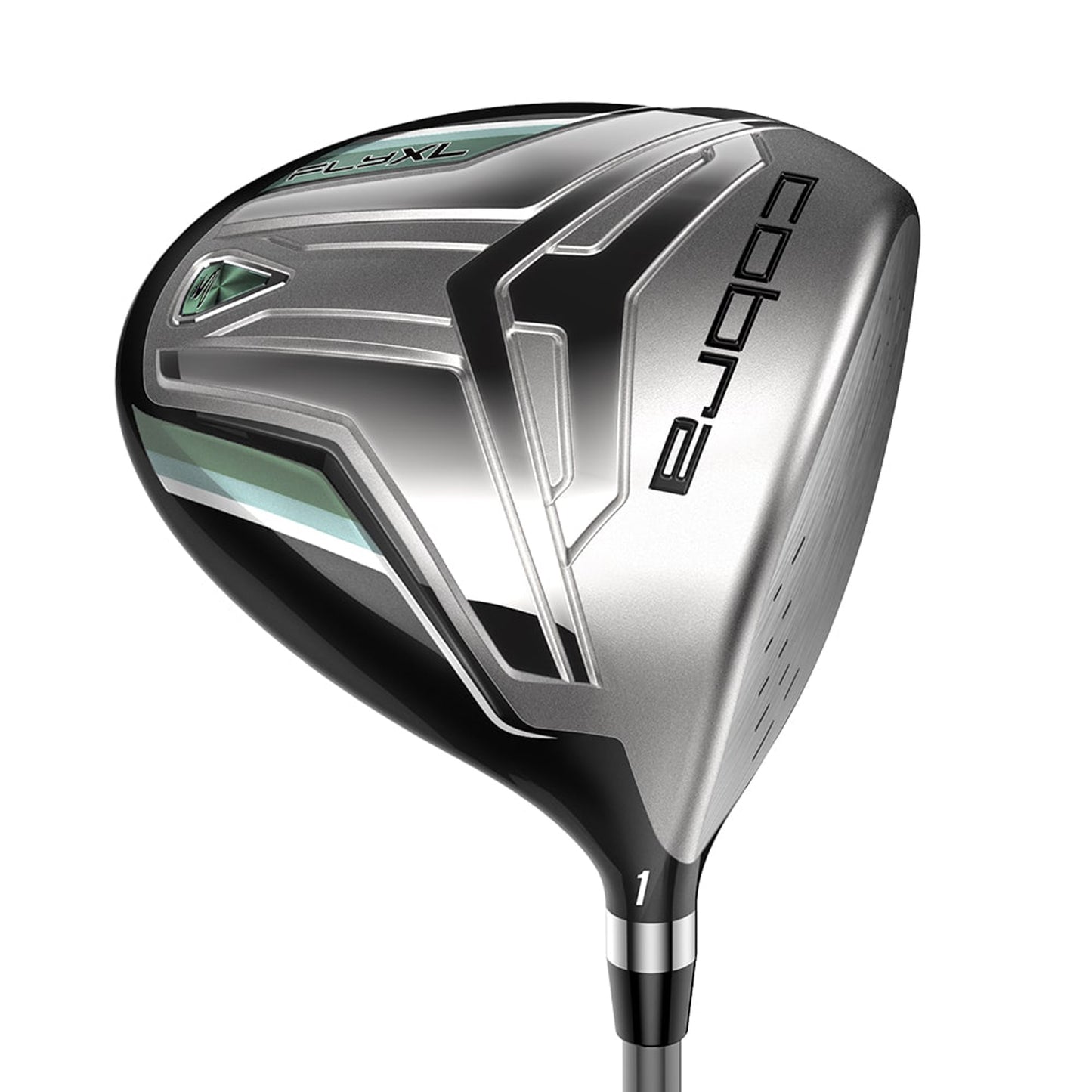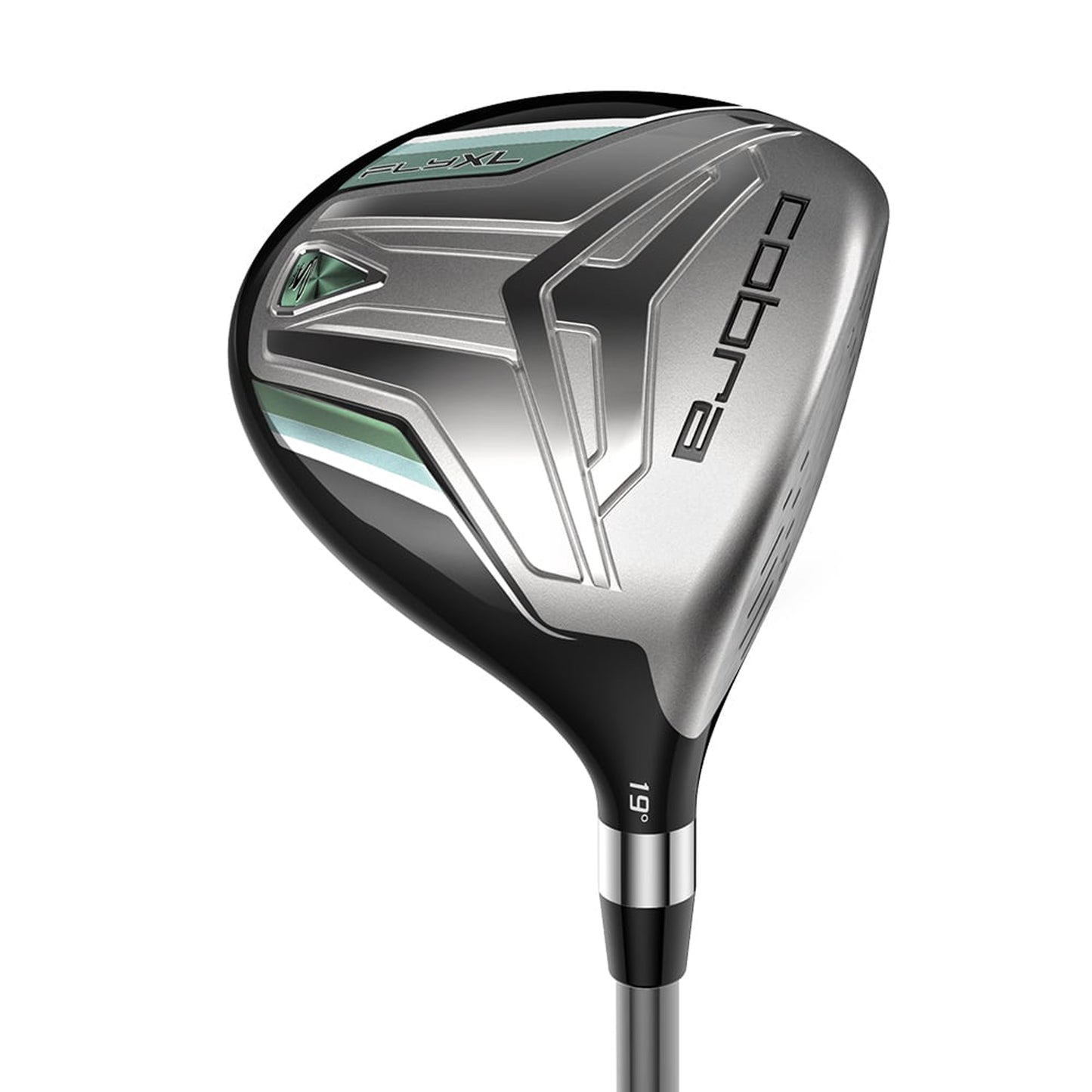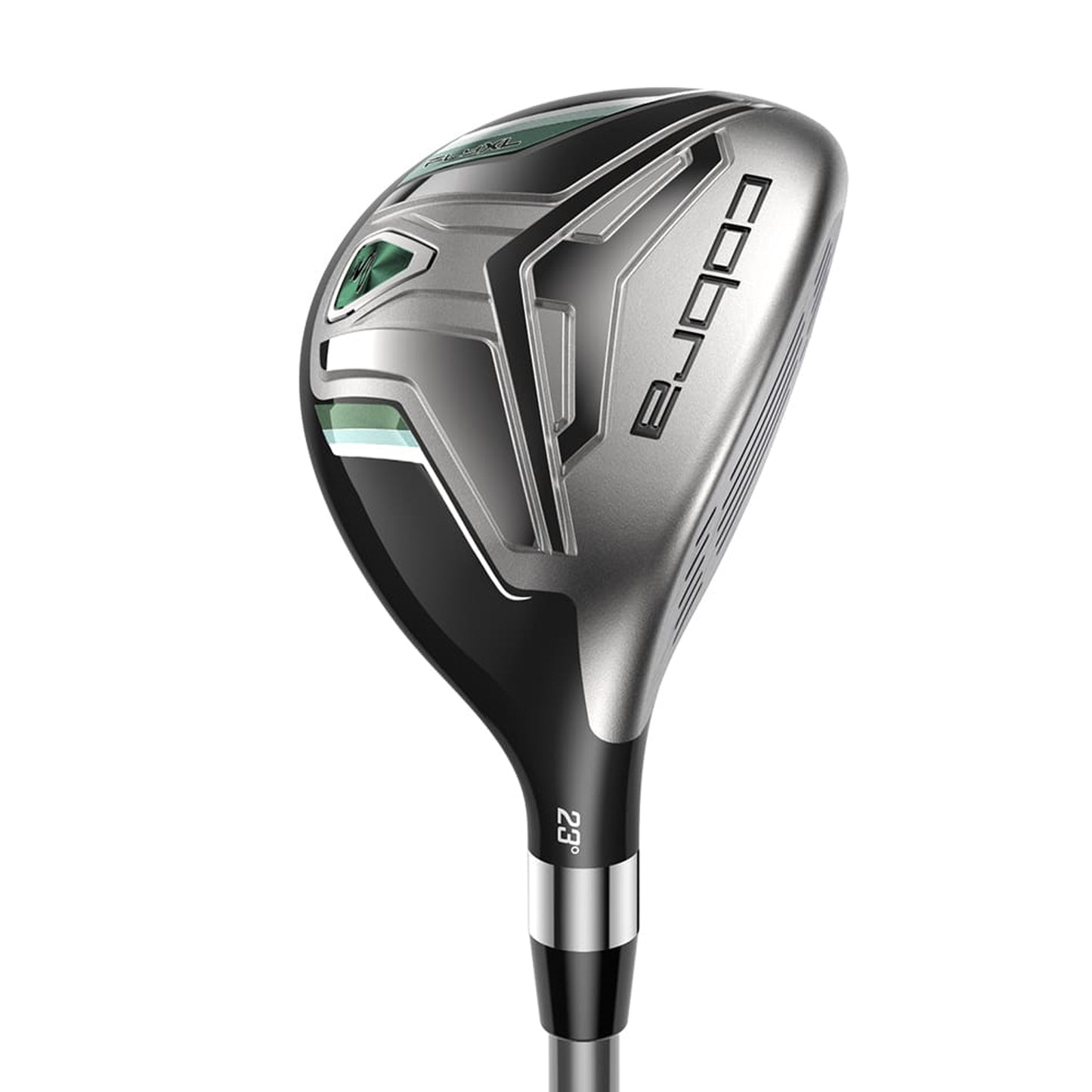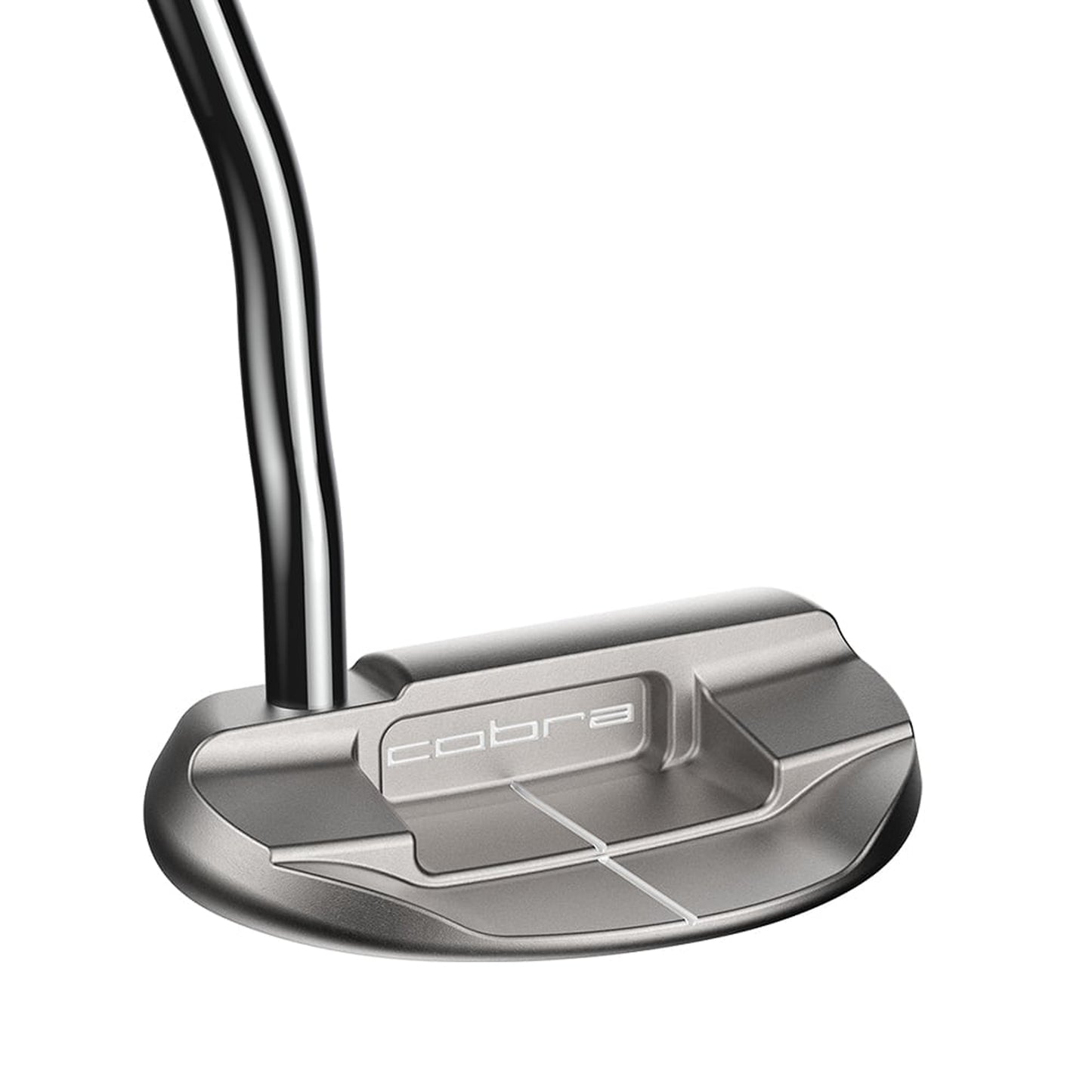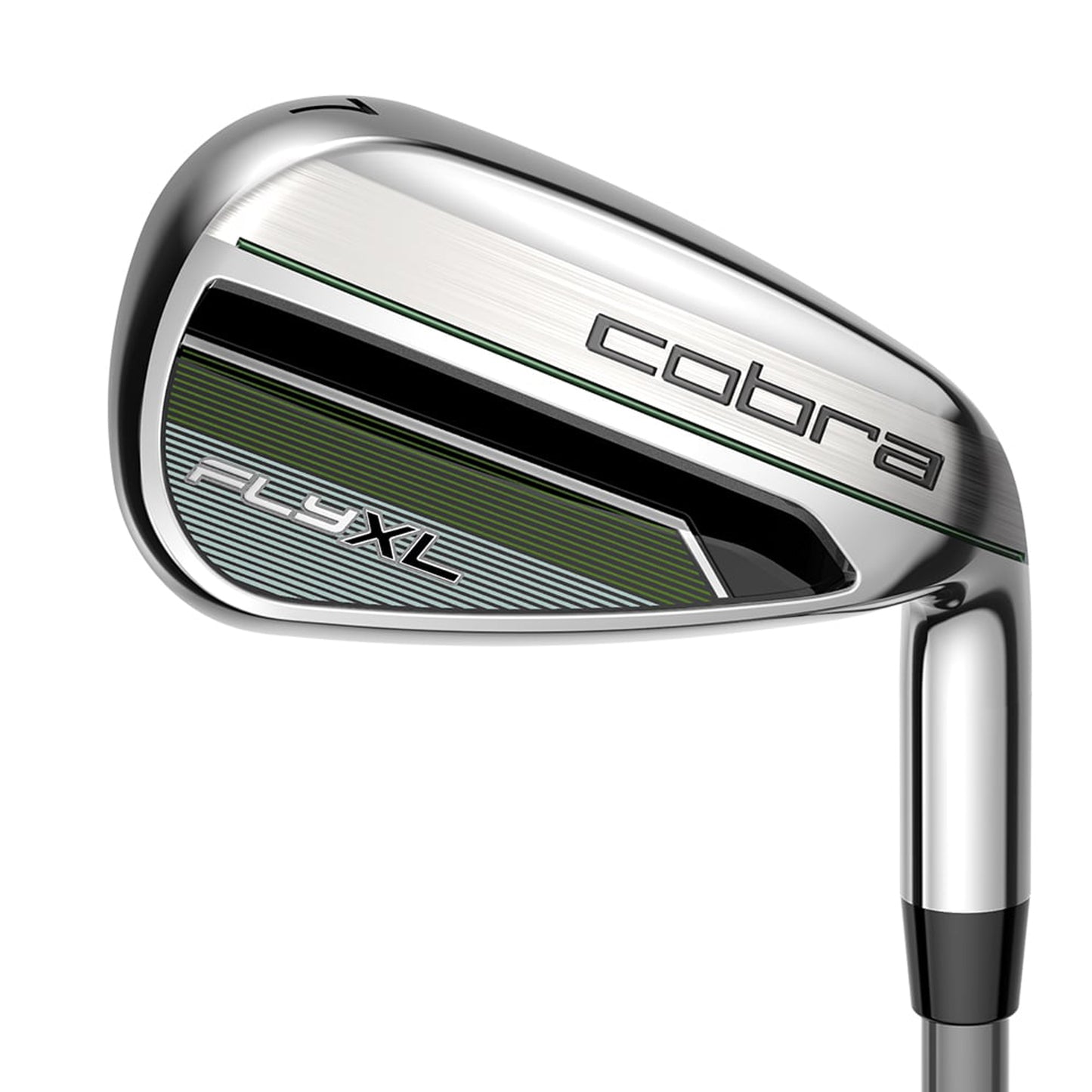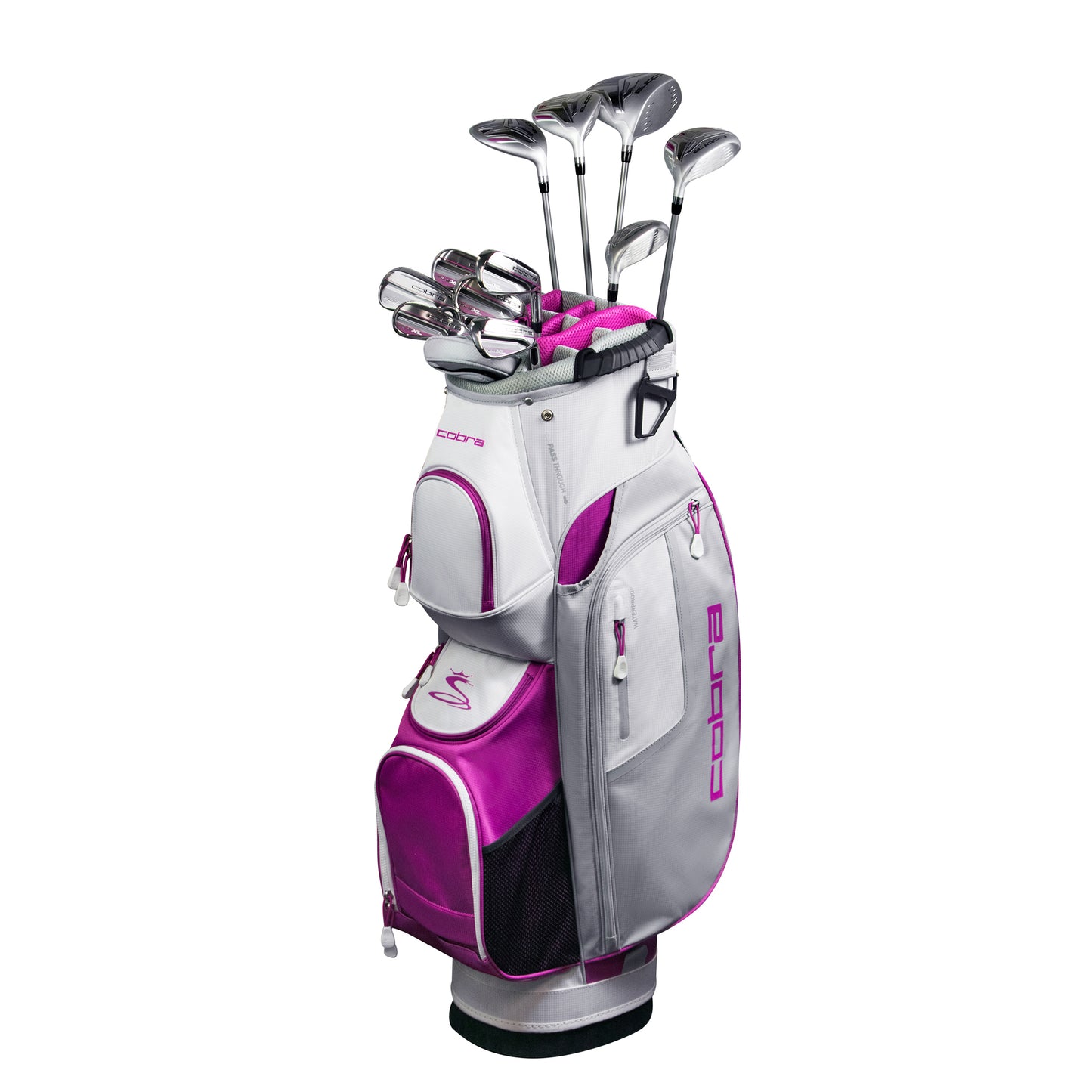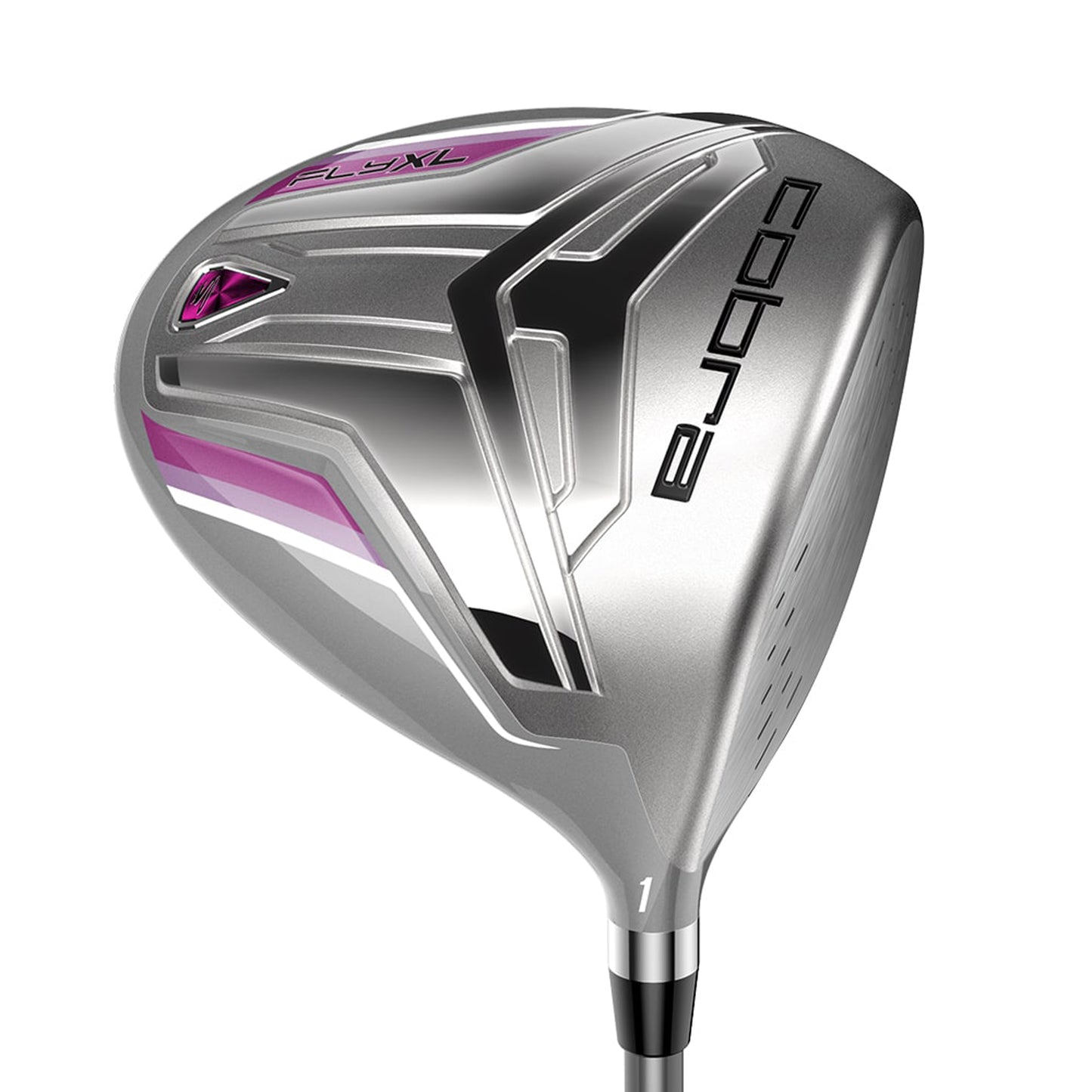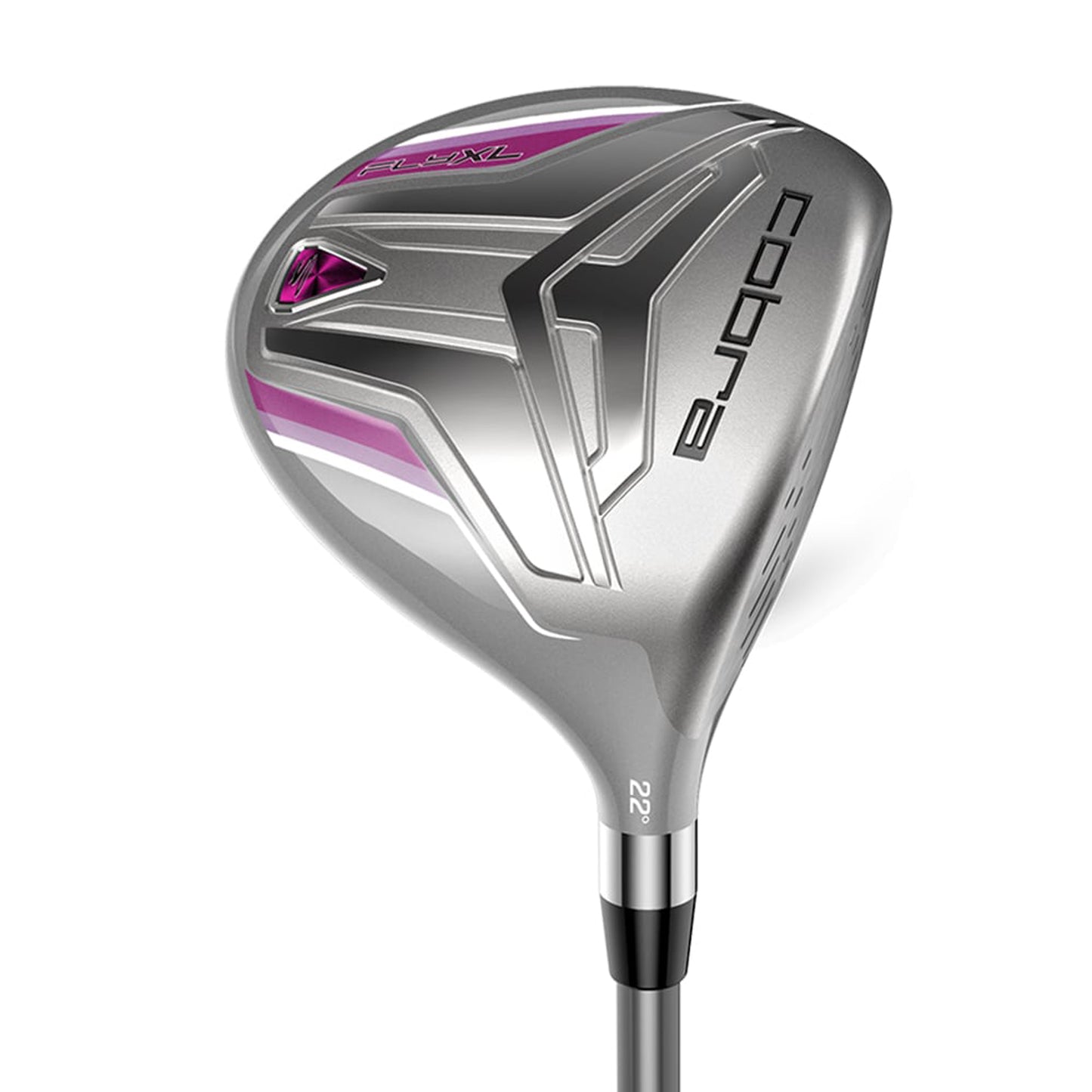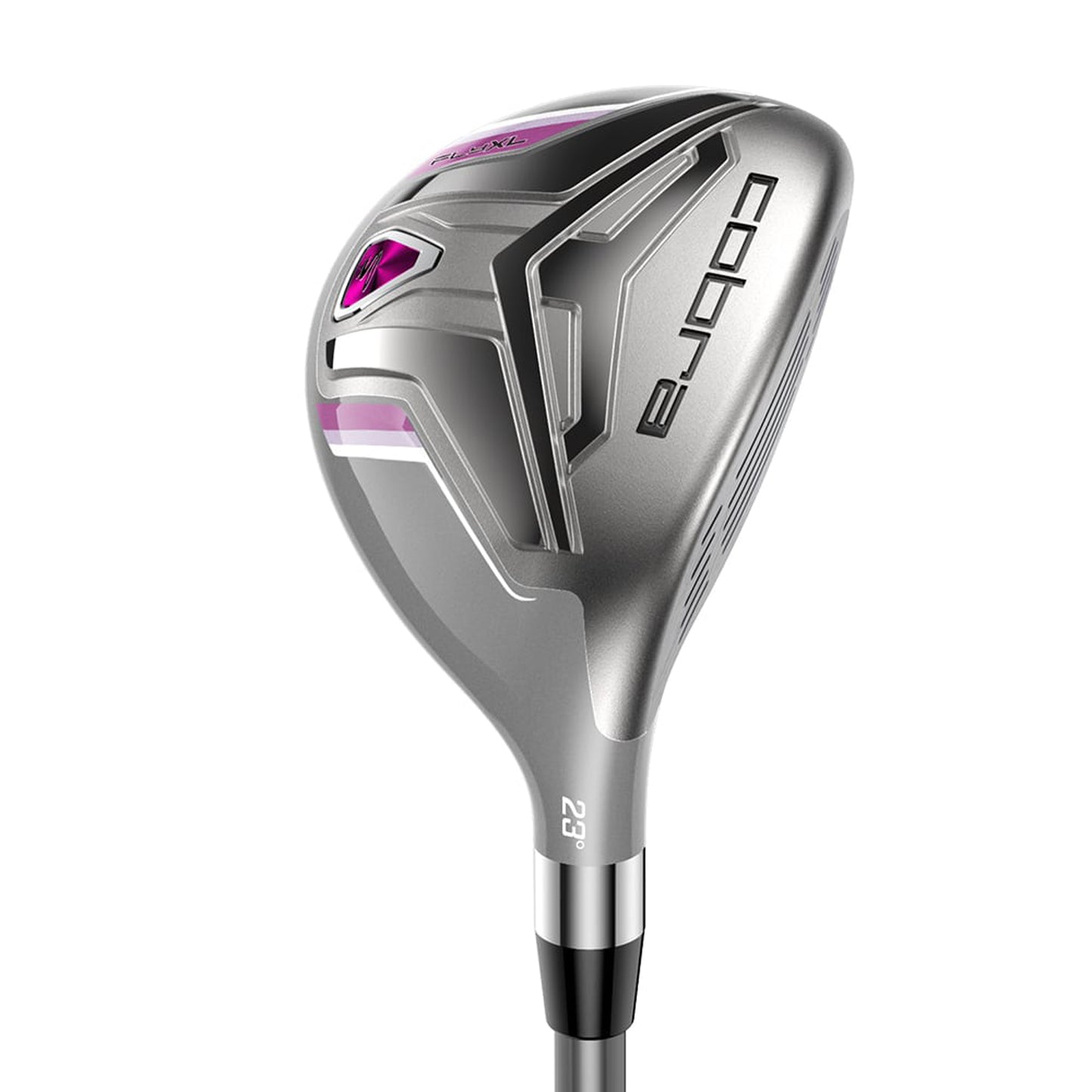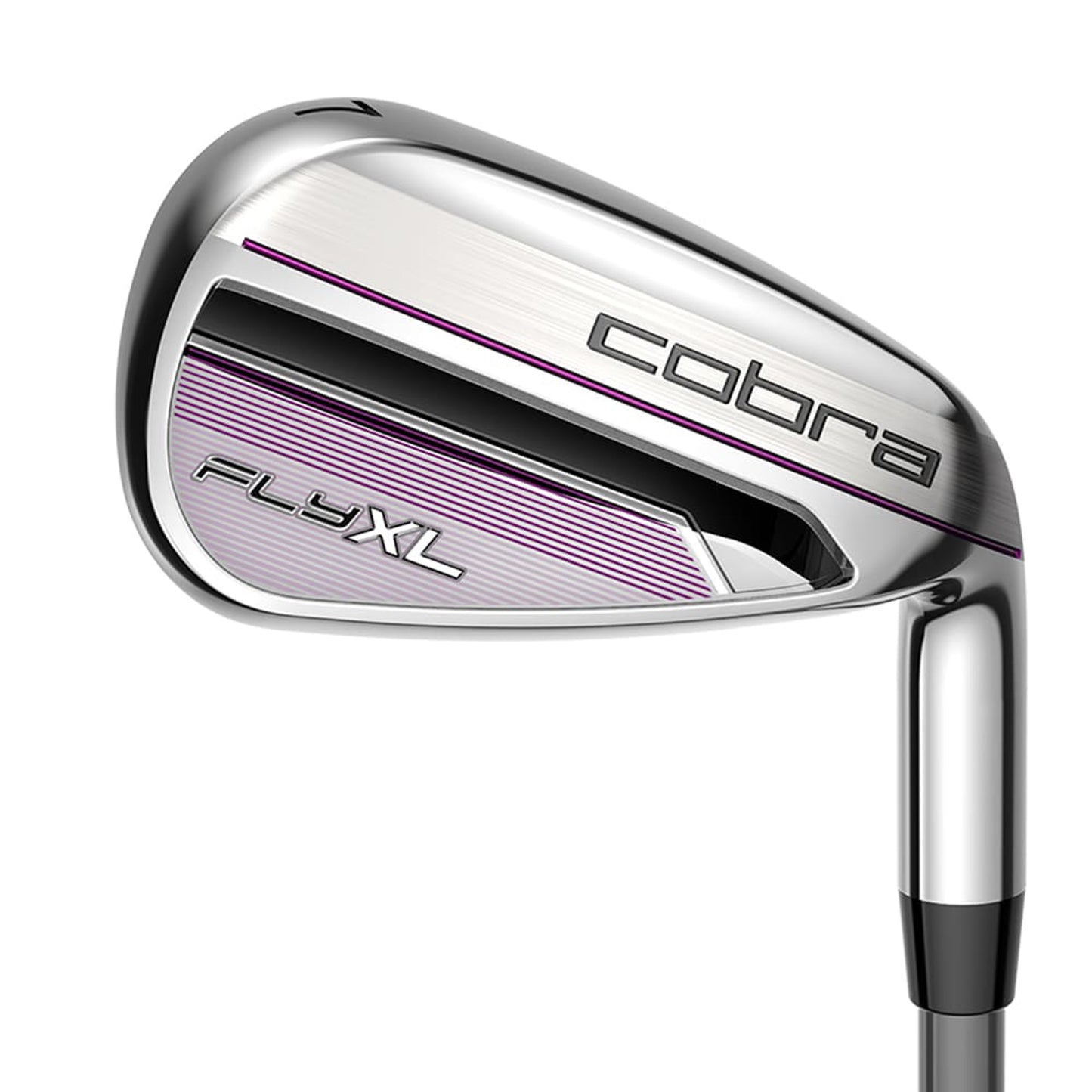 Details
Women's Fly-XL Cart Bag Complete Set
DRIVER
Club
Loft
Lie Angle
Graphite Length
(STD/*Petite)
Graphite Swing
Weight (STD/*Petite)
Grahpite Flex
RH/LH
Driver
12.5º
58.50º
45.50"/*43.50"
C7/*C1
Ladies
RH/LH
WOODS
Club
Loft
Lie Angle
Graphite Length
(STD/*Petite)
Graphite Swing
Weight (STD/*Petite)
Grahpite Flex
RH/LH
5 W
21.5°
59.50°
41.75"/*40.75"
C7/*C1
Ladies
RH/LH
HYBRID
Club
Loft
Lie Angle
Graphite Length
(STD/*Petite)
Graphite Swing
Weight (STD/*Petite)
Grahpite Flex
RH/LH
5H
23.5°
59.50°
37.75"/*36.75"
C5.5/*B9.5
Ladies
RH/LH
IRONS
Club
Loft
Lie Angle
Graphite Length
(STD/*Petite)
Graphite Swing
Weight (STD/*Petite)
Grahpite Flex
RH/LH
6 Iron
26.0°
62.00°
36.75"/*35.75"
C3.5/*B7.5
Ladies
RH/LH
7 Iron
30.0°
62.50°
36.25"/*35.25"
C3.5/*B7.5
Ladies
RH/LH
8 Iron
35.0°
63.00°
35.75"/*34.75"
C3.5/*B7.5
Ladies
RH/LH
9 Iron
40.0°
63.50°
35.25"/*34.25"
C3.5/*B7.5
Ladies
RH/LH
PW
45.0°
64.00°
35.00"/*34.00"
C4.5/*B8.5
Ladies
RH/LH
SW
55.0°
64.00°
34.50"/*33.50"
C4.5/*B8.5
Ladies
RH/LH
MALLET PUTTER
Club
Loft
Lie Angle
Graphite Length
(STD/*Petite)
Grahpite Flex
RH/LH
Mallet Putter
3.0°
70.00°
33.25"/*32.25"
Ladies
RH/LH
Women's Fly-Z XL Graphite Shaft
Lamkin Crossline STD (58R) - Black