Junior KING JR Complete Set
Regular price

Sale price

$549.99

Unit price

per
The KING JR Complete Set features Cobra exclusive technologies and premium material construction to help junior golfers take their game to the next level.
*Discounts do not apply.
Returns & Shipping

Please note returns must be requested within 30 days of receipt and all product returned in new and unused condition.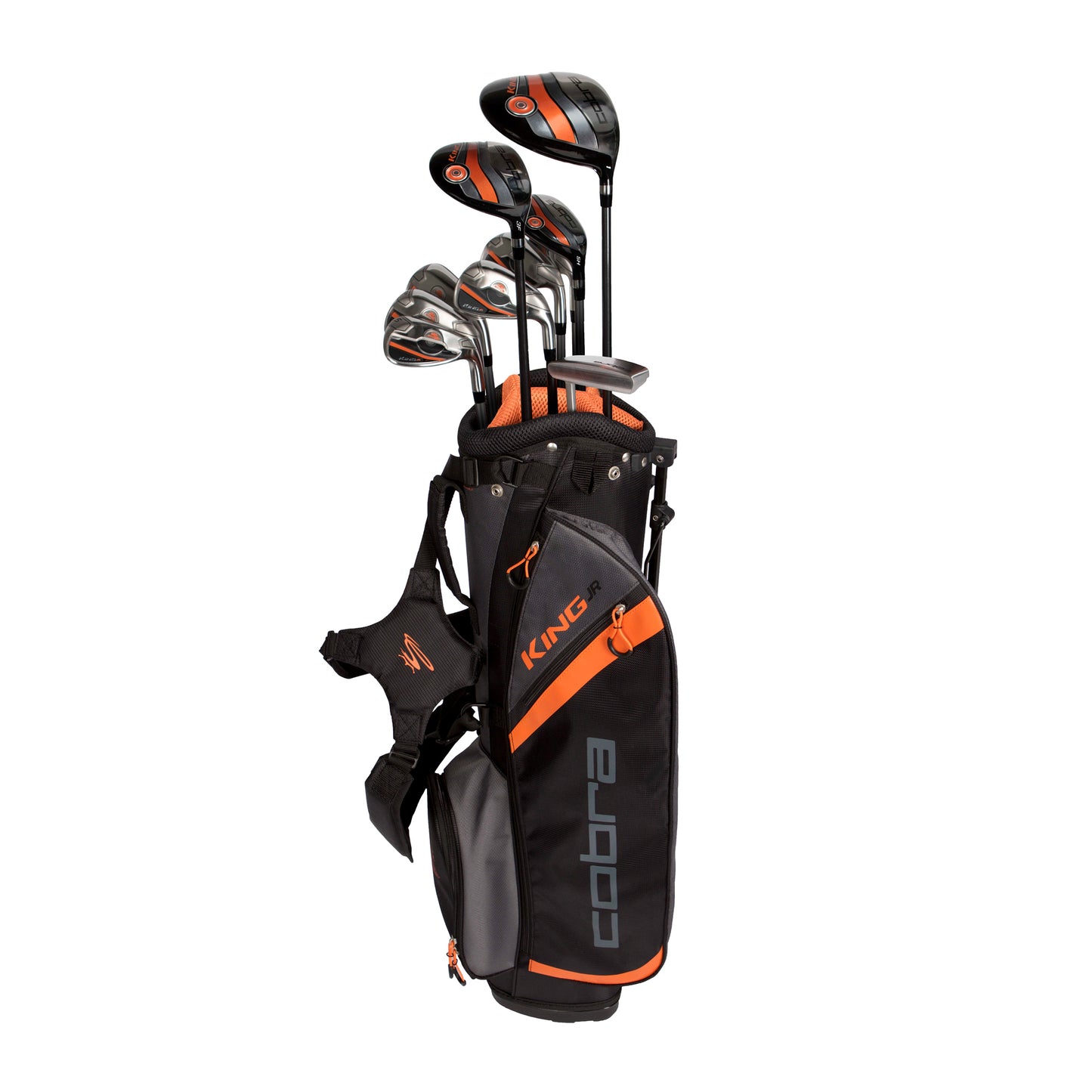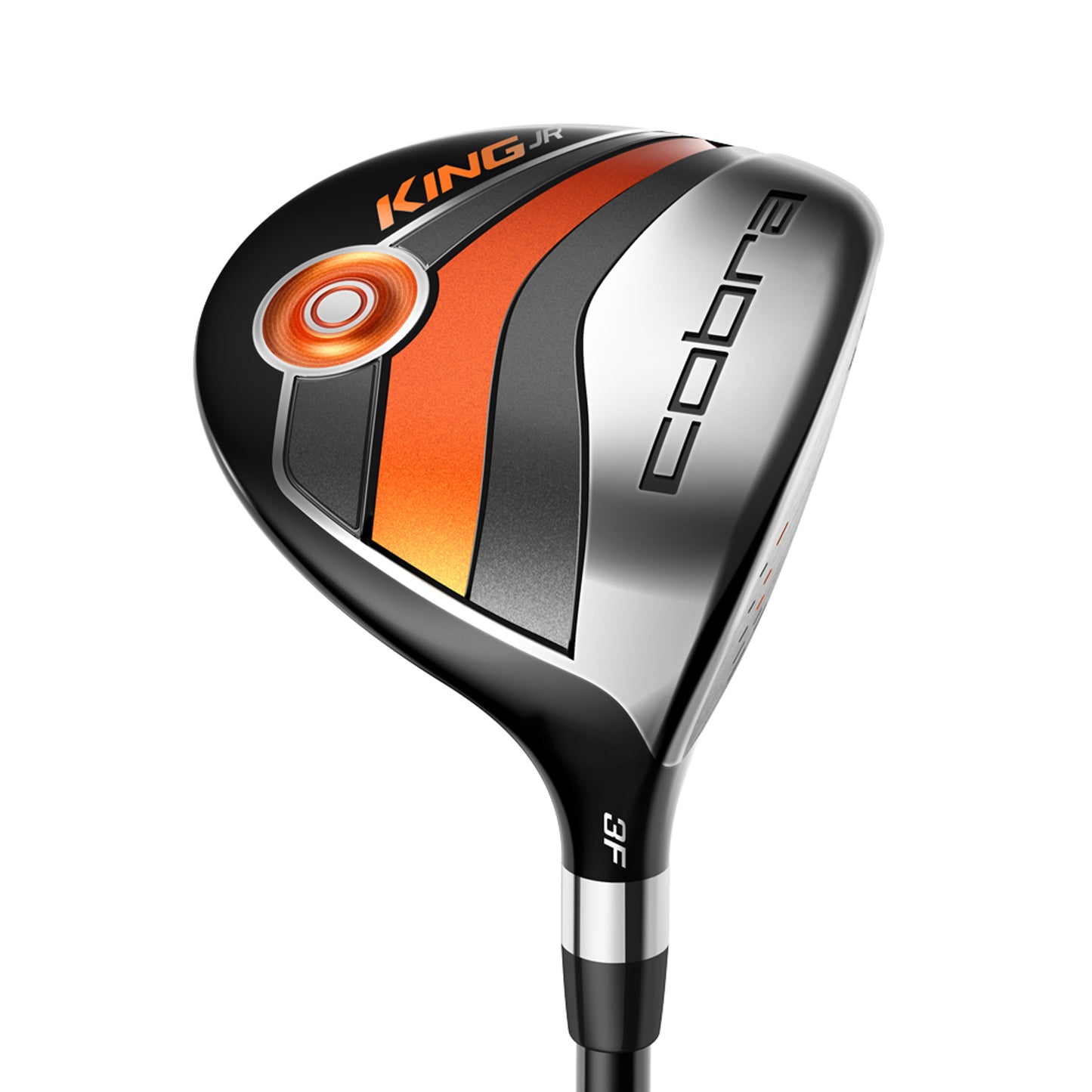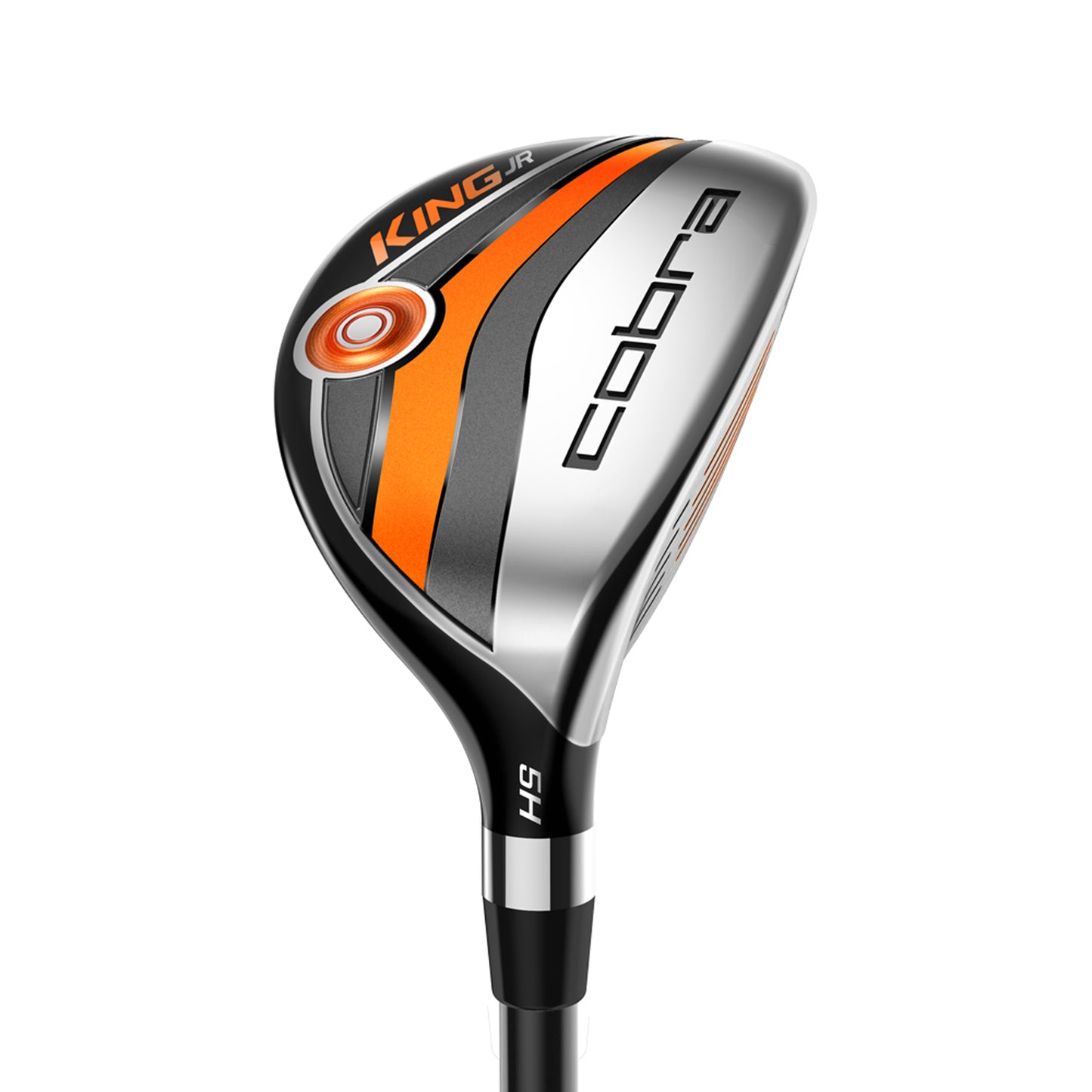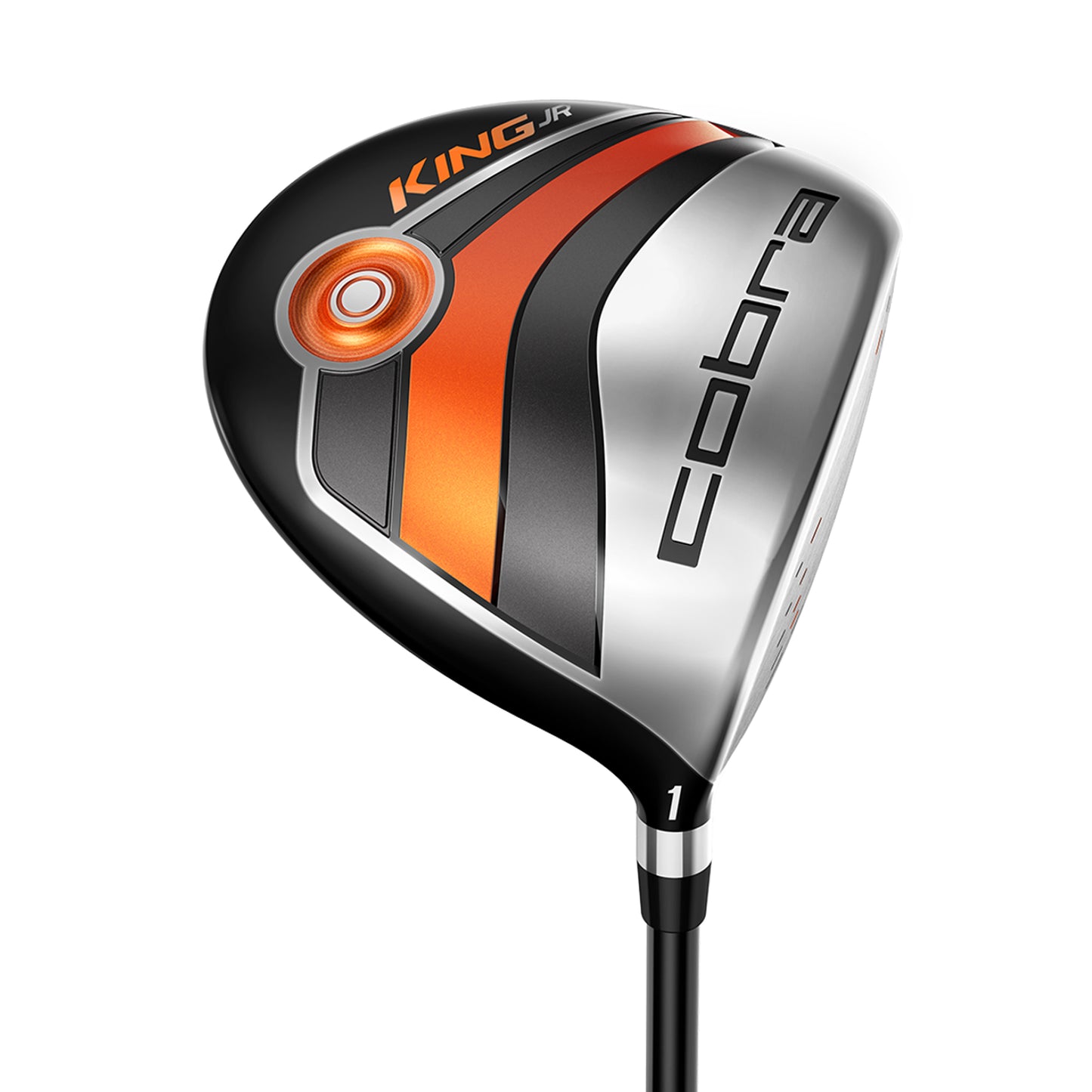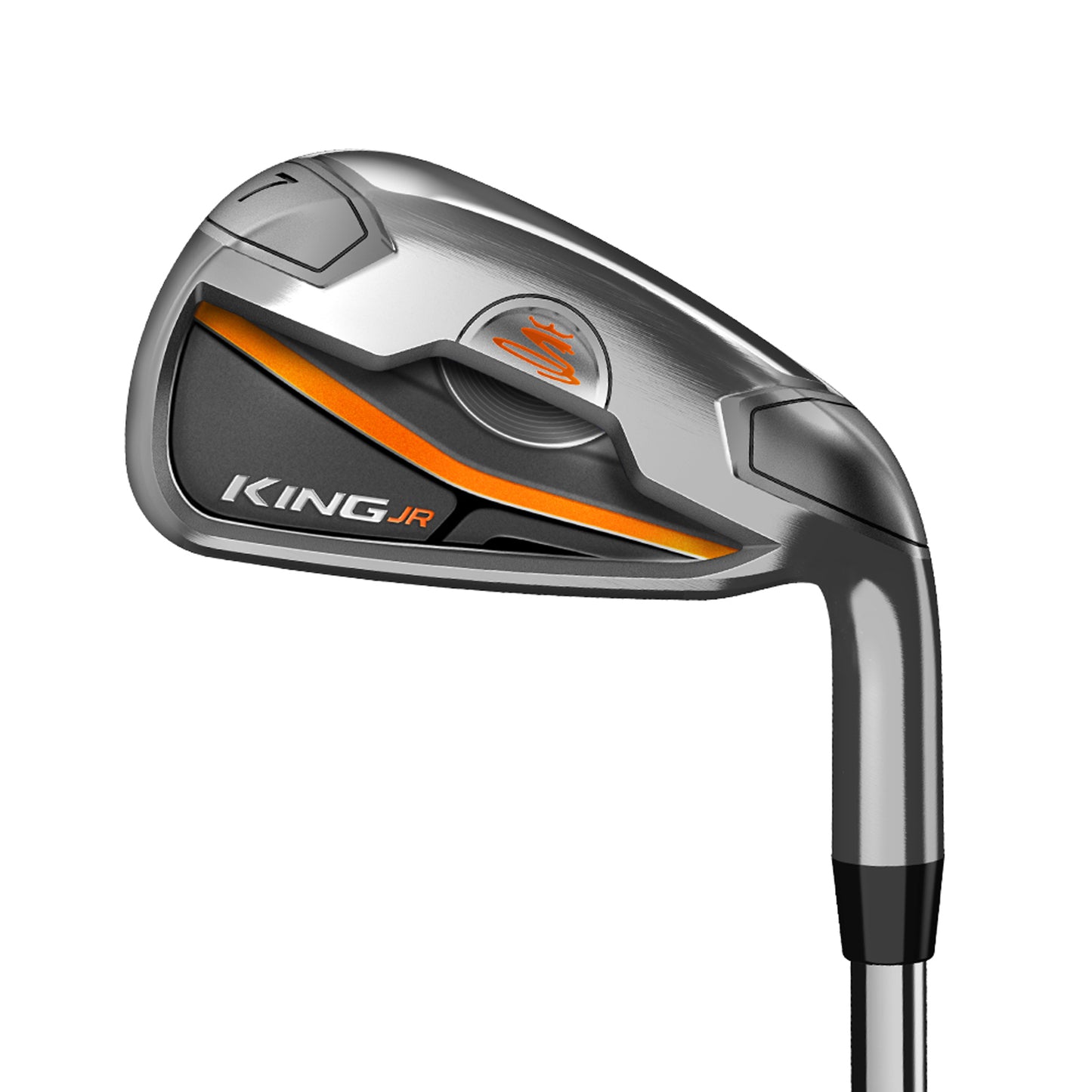 Details
Junior KING JR Complete Set
3-15 Year Old (11-piece): 10 clubs + 1 stand bag
Set Includes: Driver, Fairway, Hybrid, 6-PW, SW, Putter
| CLUB | LOFT | LIE ANGLE | LENGTH | STOCK FLEX | RH/LH |
| --- | --- | --- | --- | --- | --- |
| Driver | 13.0° | 58.5° | 42.0" | JUNIOR | RH/LH |
| Fairway | 18.5° | 59.0° | 40.5" | JUNIOR | RH/LH |
| Hybrid | 23.5° | 59.5° | 37.5" | JUNIOR | RH/LH |
| 6 Iron | 26.75° | 62.0° | 36.5" | JUNIOR | RH/LH |
| 7 Iron | 30.5° | 62.5° | 36.0" | JUNIOR | RH/LH |
| 8 Iron | 35.25° | 63.0° | 35.5" | JUNIOR | RH/LH |
| 9 Iron | 40.0° | 63.5° | 35.0" | JUNIOR | RH/LH |
| PW | 45.0° | 64.0° | 34.5" | JUNIOR | RH/LH |
| SW | 55.0° | 64.0° | 34.0" | JUNIOR | RH/LH |
| Blade Putter | 3.0° | 70.0° | 33.0" | | RH/LH |
10-12 Year Old (8-piece): 7 clubs + 1 stand bag
Set Includes: Driver, Fairway, Hybrid, 7 iron, 9 iron, Putter
| CLUB | LOFT | LIE ANGLE | LENGTH | STOCK FLEX | RH/LH |
| --- | --- | --- | --- | --- | --- |
| Driver | 16.0° | 55.0° | 39.0" | JUNIOR | RH/LH |
| Fairway | 23.0° | 56.0° | 37.0" | JUNIOR | RH/LH |
| Hybrid | 27.0° | 57.0° | 35.0" | JUNIOR | RH/LH |
| 7 Iron | 30.5° | 58.0° | 33.5" | JUNIOR | RH/LH |
| 9 Iron | 40.0° | 59.0° | 32.5" | JUNIOR | RH/LH |
| SW | 55.0° | 61.0° | 31.5" | JUNIOR | RH/LH |
| Blade Putter | 3.0° | 70.0° | 31.0" | | RH/LH |
7-9 Year Old (7-piece): 6 clubs + 1 stand bag
Set Includes: Driver, Hybrid, 7 iron, 9 iron, Putter
DRIVER
| CLUB | LOFT | LIE ANGLE | LENGTH | STOCK FLEX | RH/LH |
| --- | --- | --- | --- | --- | --- |
| Driver | 16.0° | 55.0° | 34.5" | JUNIOR | RH/LH |
| Hybrid | 27.0° | 57.0° | 31.0" | JUNIOR | RH/LH |
| 7 Iron | 38.0° | 58.0° | 30.0" | JUNIOR | RH/LH |
| 9 Iron | 44.0° | 59.0° | 29.0" | JUNIOR | RH/LH |
| SW | 55.0° | 61.0° | 28.0" | JUNIOR | RH/LH |
| Blade Putter | 3.0° | 70.0° | 27.0" | | RH/LH |