Puma x PTC GS-Softride Spikeless Golf Shoes
Regular price

$69.99

Sale price

$52.50

Unit price

per
Delivering premier tropical vibes in a comfortable, performance-ready, stylish golf shoe with understated yet refined style. Part of the PUMA x PTC Collection of apparel and accessories, these shoes come in a navy colorway with hints of golf and the brands "Chase Dreams" logo.
Unisex Sizing
Specs

Durable synthetic leather strap with super soft padded lining
Elastic gore relief band that allows for easy comfort and fit
Ridiculously comfortable molded softride footbed
Compression molded EVA outsole for lightweight performance
Size 5-14
Style #: 377501

Unisex Sizes: Unisex products run in men's sizes. Women should order 1.5 sizes down from their usual size.
Returns & Shipping

Please note returns must be requested within 30 days of receipt and all product returned in new and unused condition.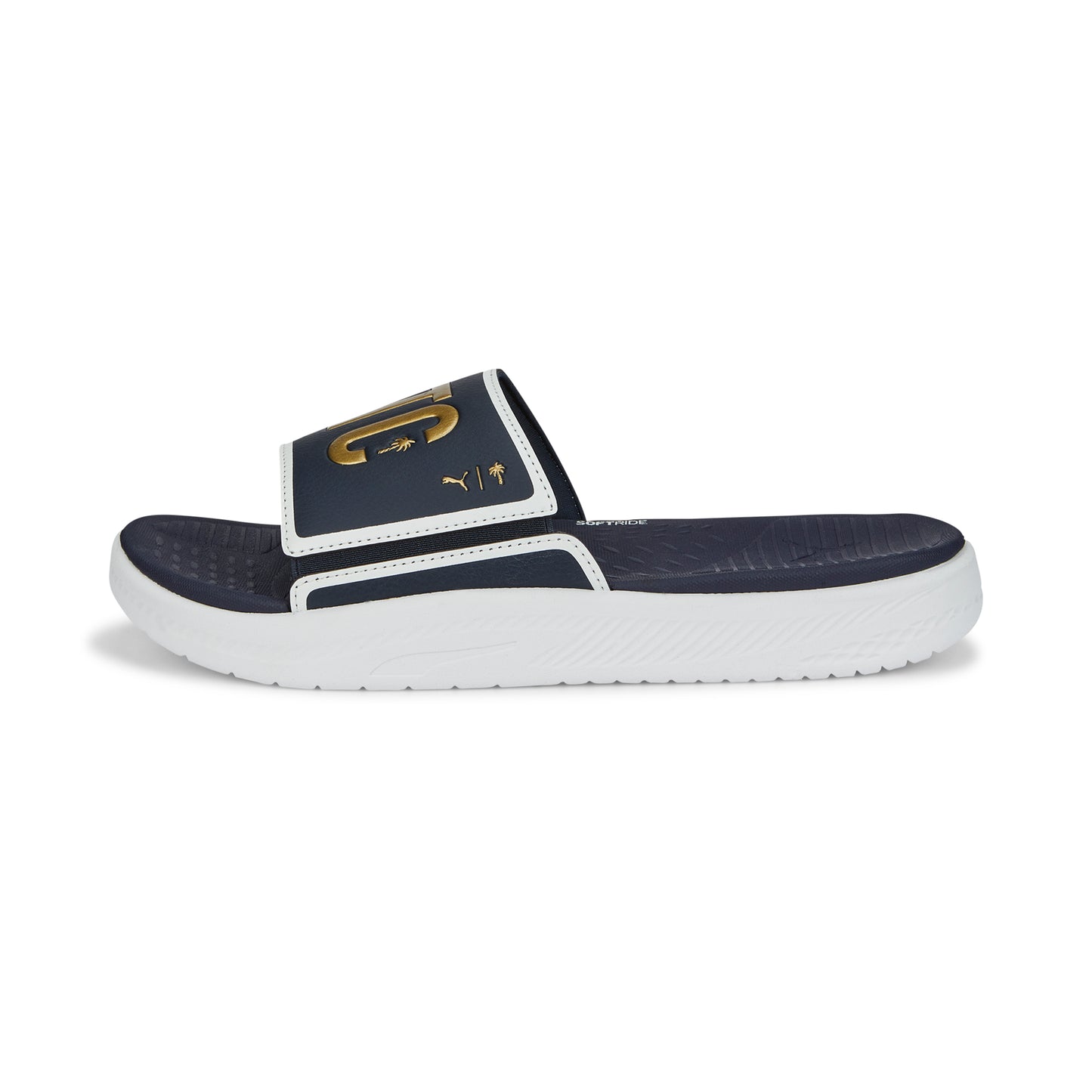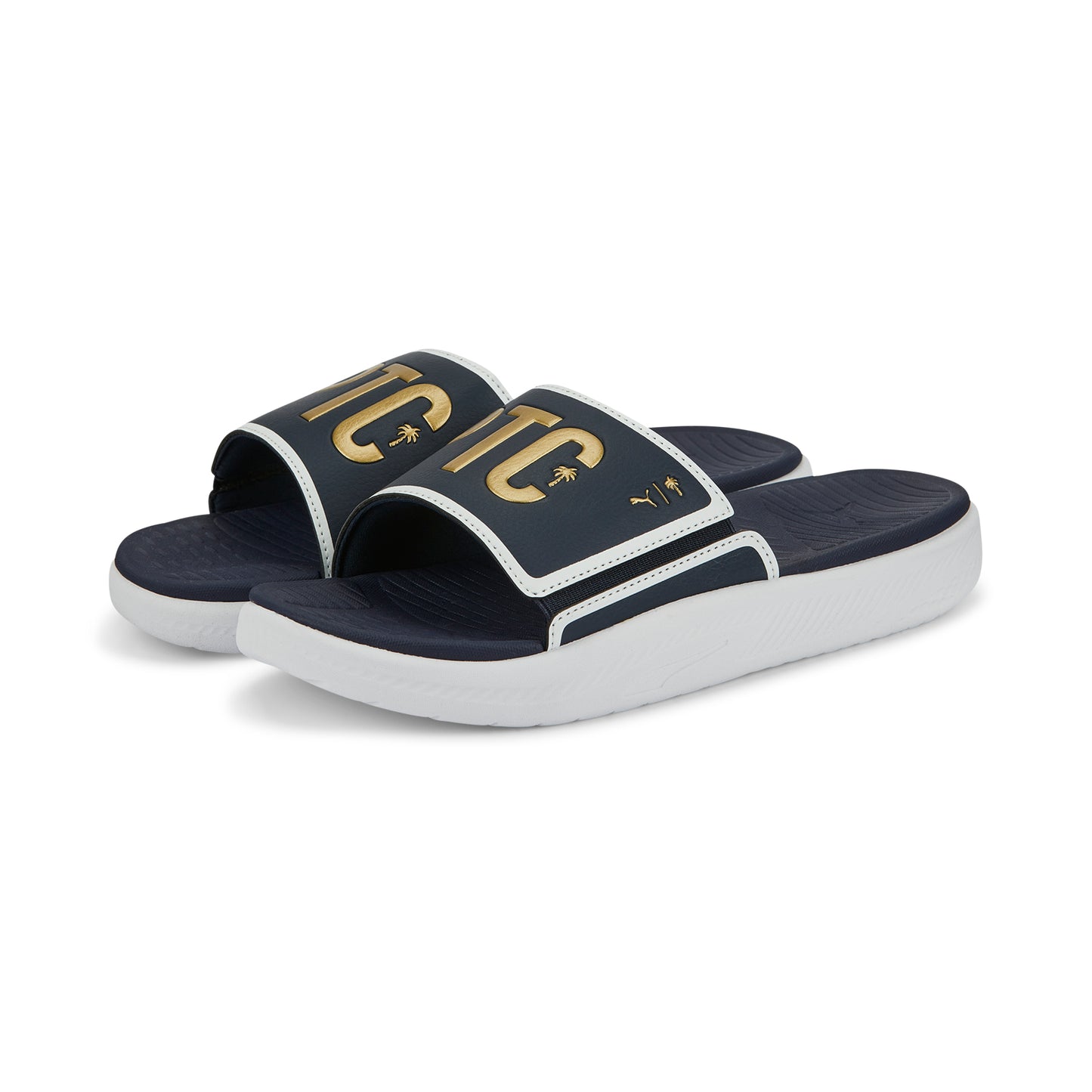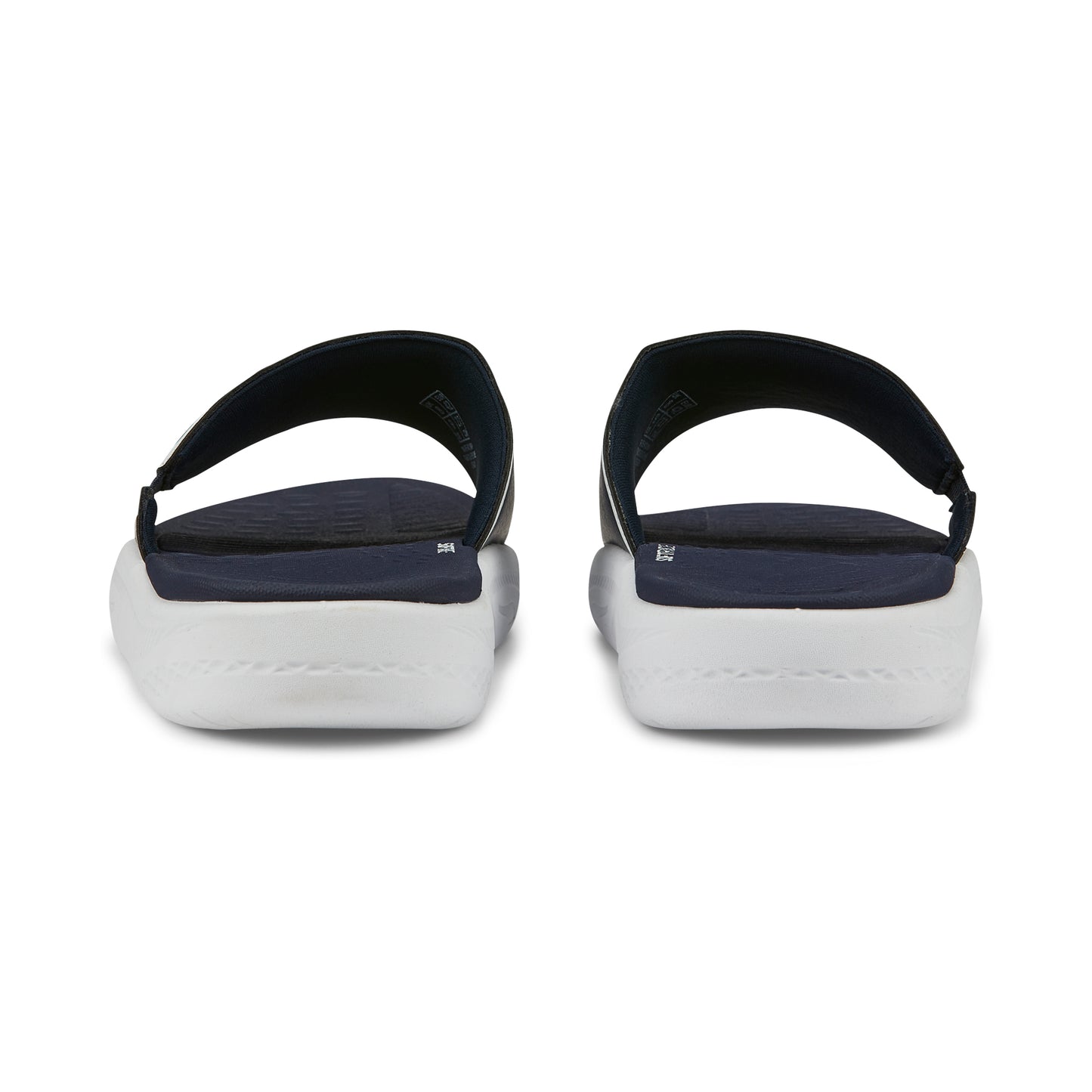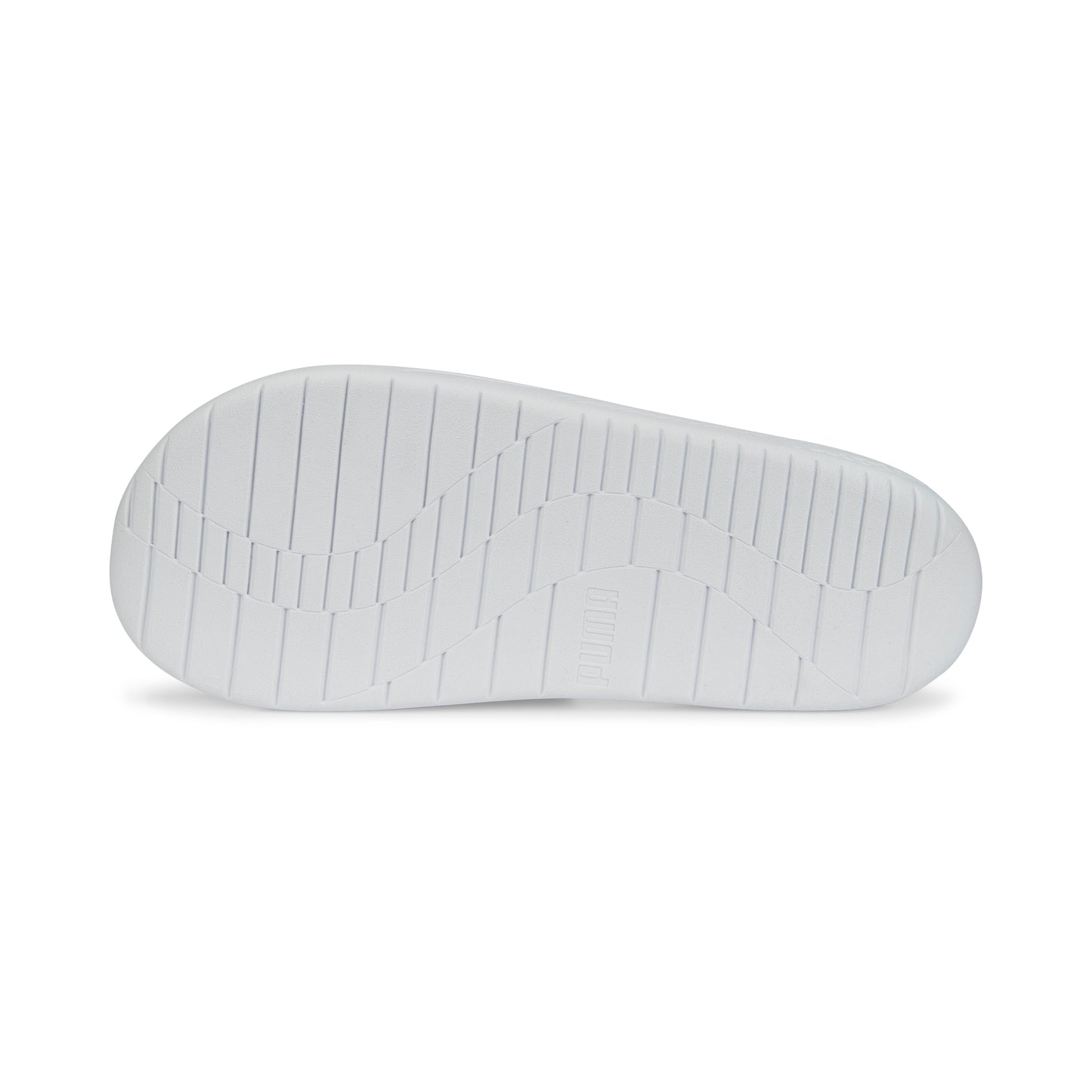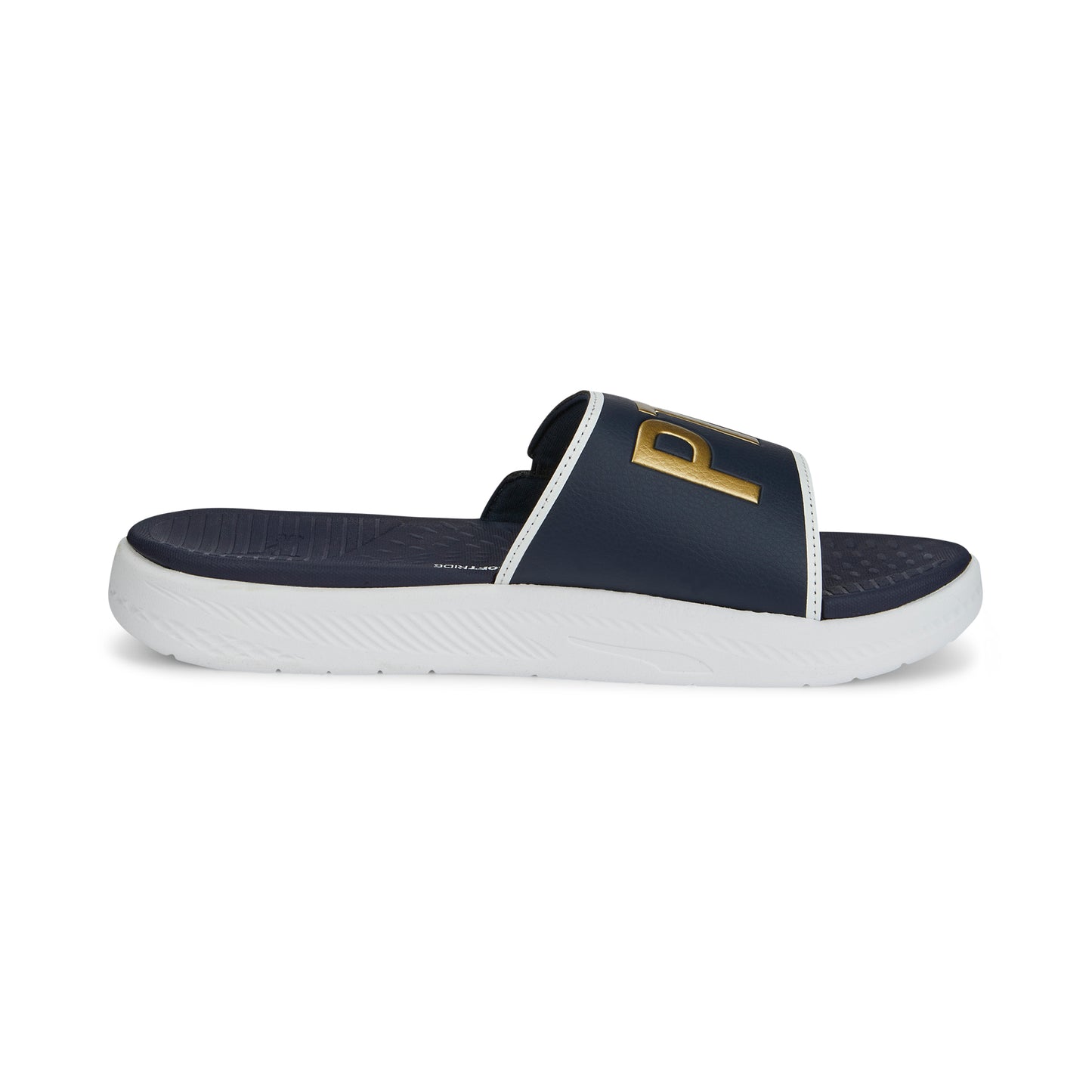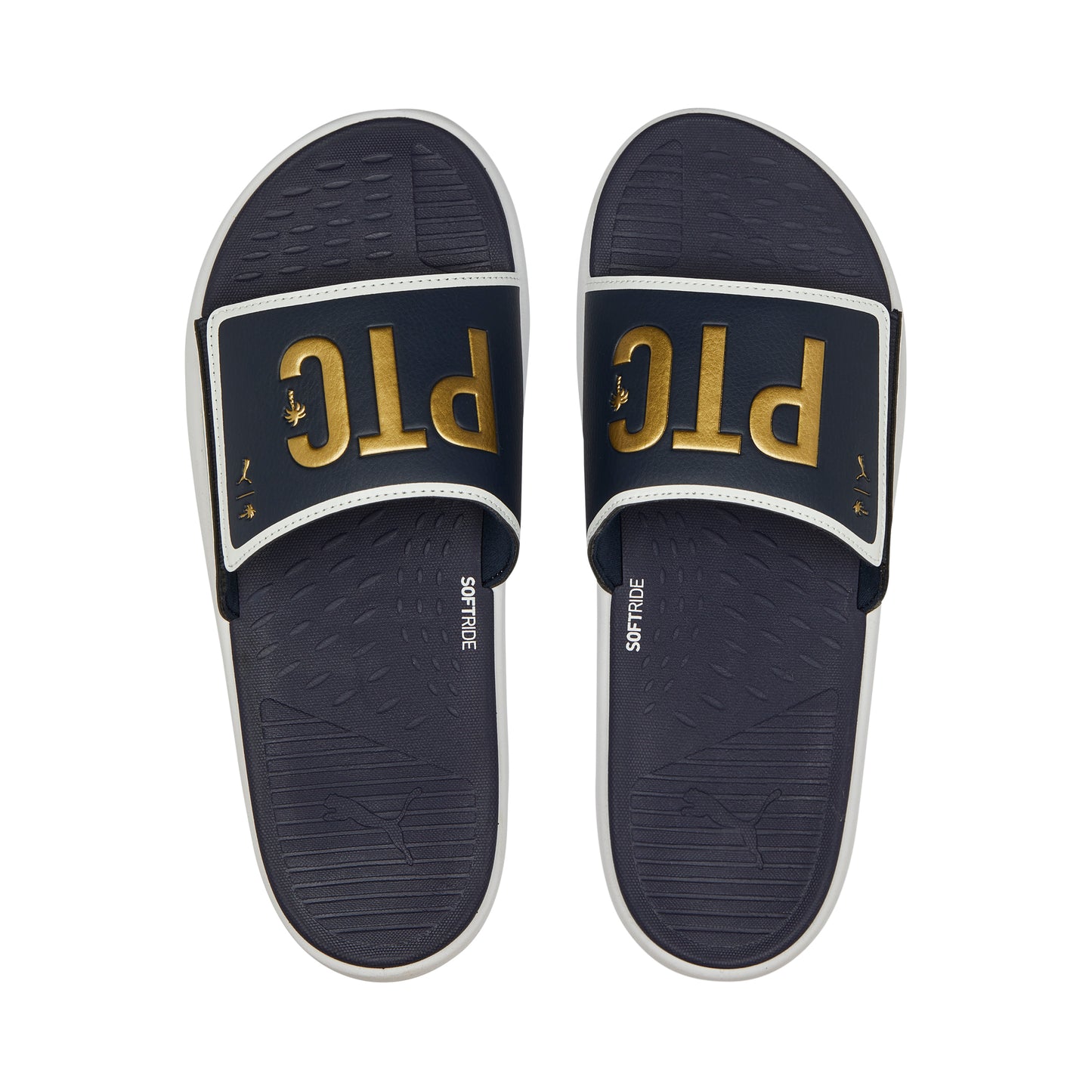 Shoe Sizing Chart
International Size Conversions
Men's Shoes
| US | EU | UK | JPN |
| --- | --- | --- | --- |
| 7 | 39 | 6 | 25 |
| 7.5 | 40 | 6.5 | 25.5 |
| 8 | 40.5 | 7 | 26 |
| 8.5 | 41 | 7.5 | 26.5 |
| 9 | 42 | 8 | 27 |
| 9.5 | 42.5 | 8.5 | 27.5 |
| 10 | 43 | 9 | 28 |
| 10.5 | 44 | 9.5 | 28.5 |
| 11 | 44.5 | 10 | 29 |
| 11.5 | 45 | 10.5 | 29.5 |
| 12 | 46 | 11 | 30 |
| 12.5 | 46.5 | 11.5 | 30.5 |
| 13 | 47 | 12 | 31 |
| 14 | 48.5 | 13 | 31.5 |
| 15 | 49.5 | 14 | 32 |
Women's Shoes
| US | EU | UK | JPN |
| --- | --- | --- | --- |
| 5.5 | 35.5 | 3 | 22 |
| 6 | 36 | 3.5 | 22.5 |
| 6.5 | 37 | 4 | 23 |
| 7 | 37.5 | 4.5 | 23.5 |
| 7.5 | 38 | 5 | 24 |
| 8 | 38.5 | 5.5 | 24.5 |
| 8.5 | 39 | 6 | 25 |
| 9 | 40 | 6.5 | 25.5 |
| 9.5 | 40.5 | 7 | 26 |
| 10 | 41 | 7.5 | 26.5 |
| 10.5 | 42 | 8 | 27 |
| 11 | 42.5 | 8.5 | 27.5 |
| 12 | 44 | 9.5 | 28.5 |
Junior's Shoes
| US | EU | UK | JPN |
| --- | --- | --- | --- |
| 4 | 35.5 | 3 | 22 |
| 4.5 | 36 | 3.5 | 22.5 |
| 5 | 37 | 4 | 23 |
| 5.5 | 37.5 | 4.5 | 23.5 |
| 6 | 38 | 5 | 24 |
| 6.5 | 38.5 | 5.5 | 24.5 |
| 7 | 39 | 6 | 25 |
| 7.5 | 40 | 6.5 | 25.5 |
Details
Puma x PTC GS-Softride Spikeless Golf Shoes