PROADAPT ALPHACAT Spikeless Golf Shoes
Regular price

Sale price

$199.99

Unit price

per
Pushing the boundaries of performance, style, and comfort the PROADAPT ALPHACAT combines a new multi-durometer traction system with premium technologies to give you the Alpha of all spikeless shoes.
This style is Standard fit.
Available in Wide fit, click here.
Specs

ADAPT Foam
Spikeless Outsole
PROADAPT Outsole
EXO Shell
Molded Comfort Collar
Size 7-15
1 Year Waterproof
Style #: 195695 / Wide 376476
Returns & Shipping

Please note returns must be requested within 30 days of receipt and all product returned in new and unused condition.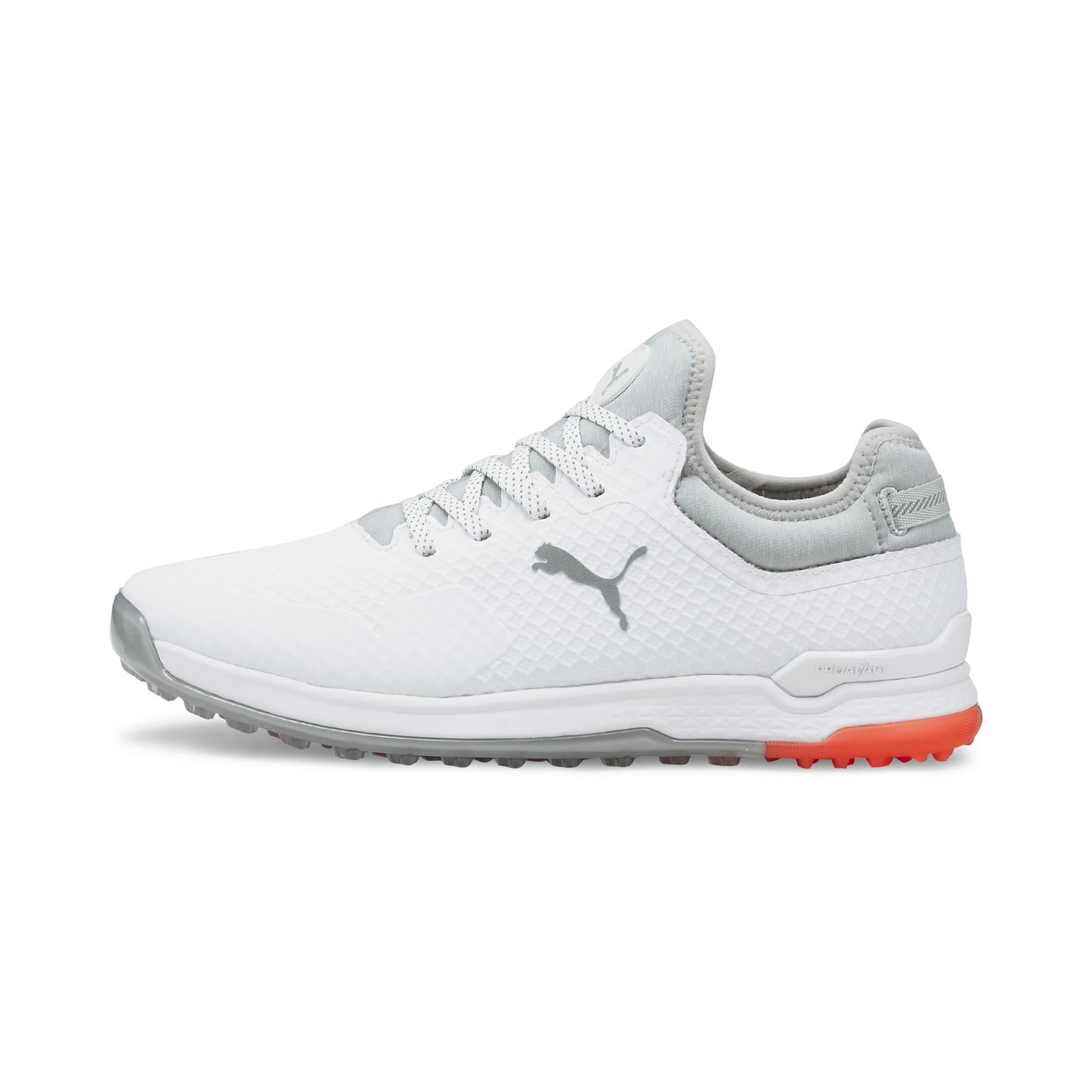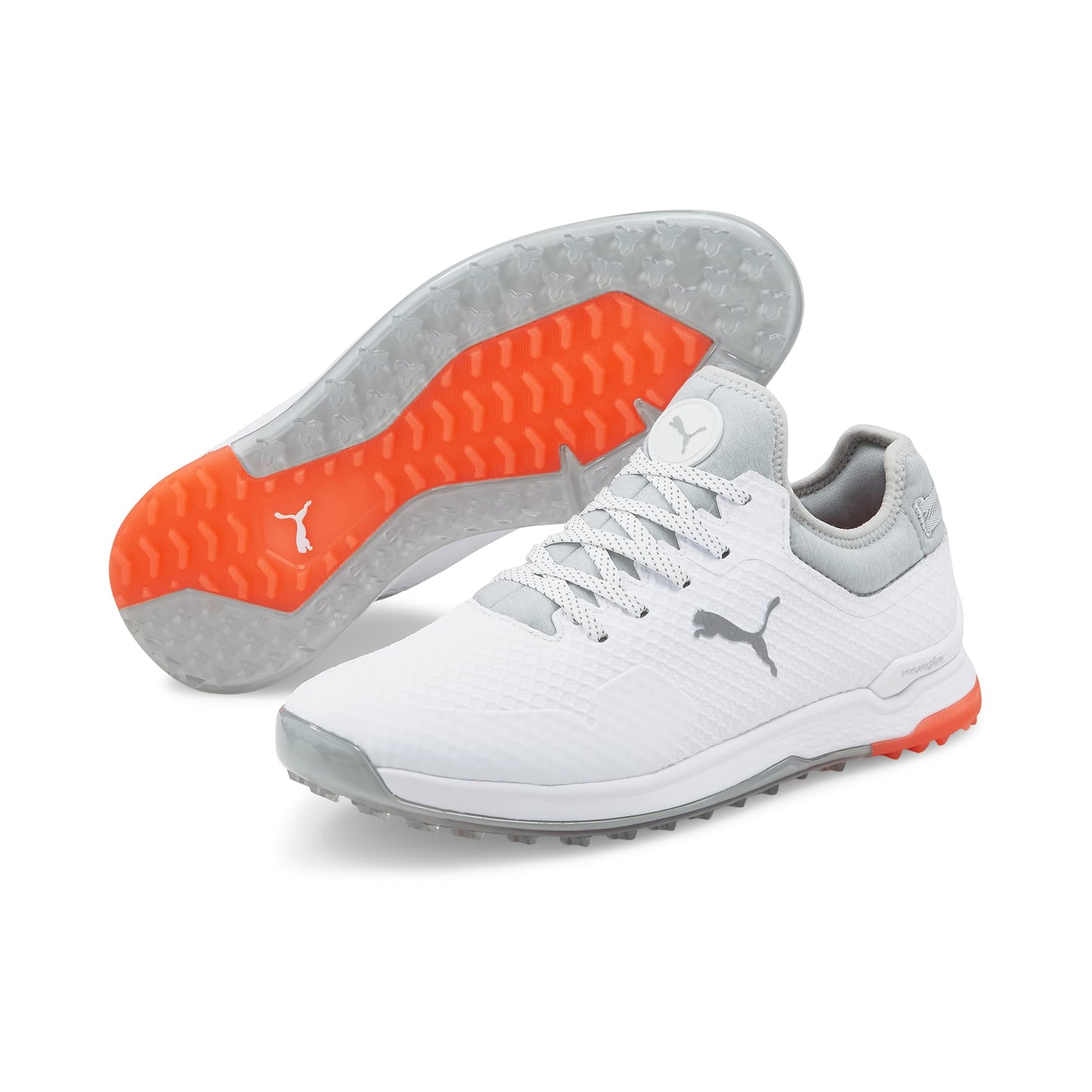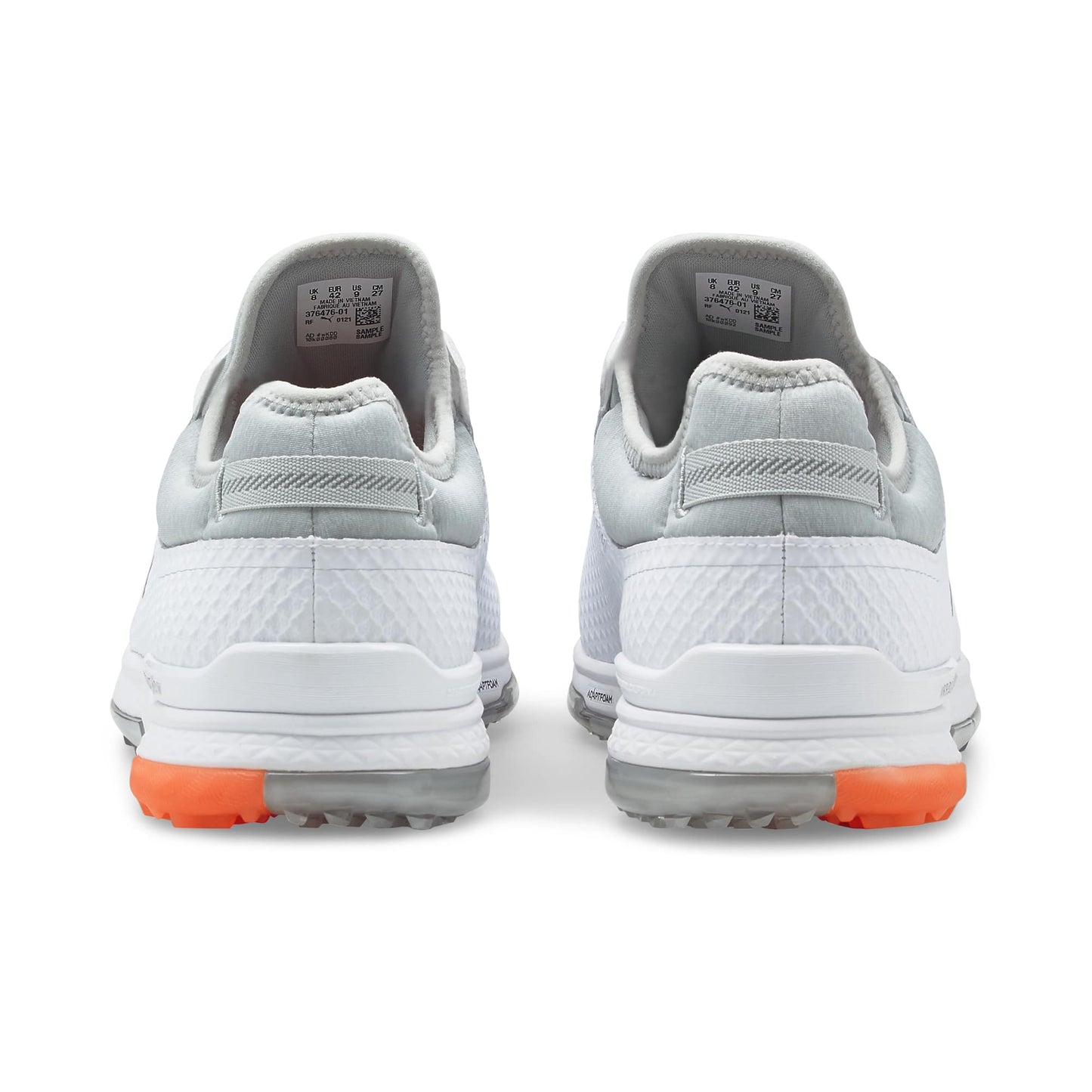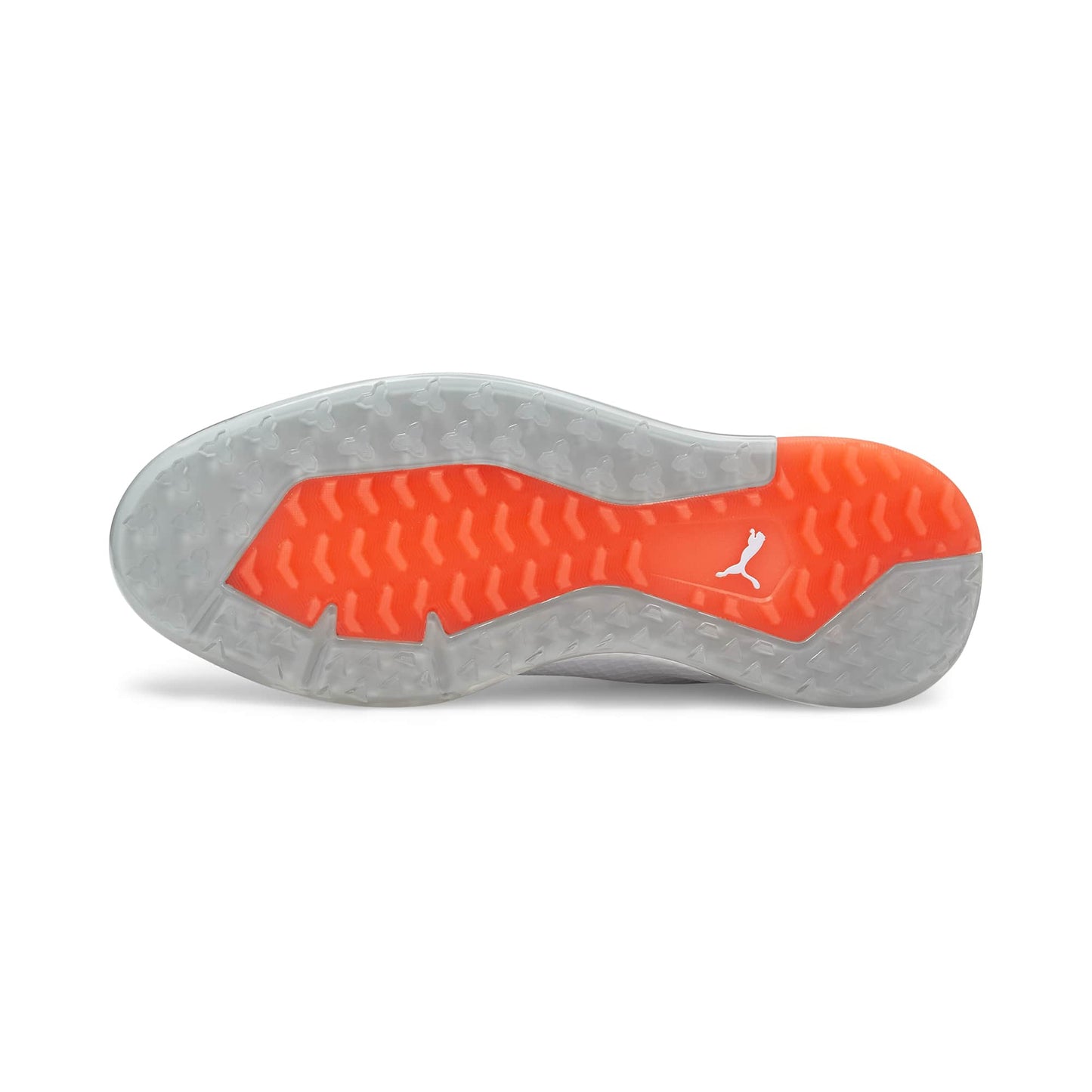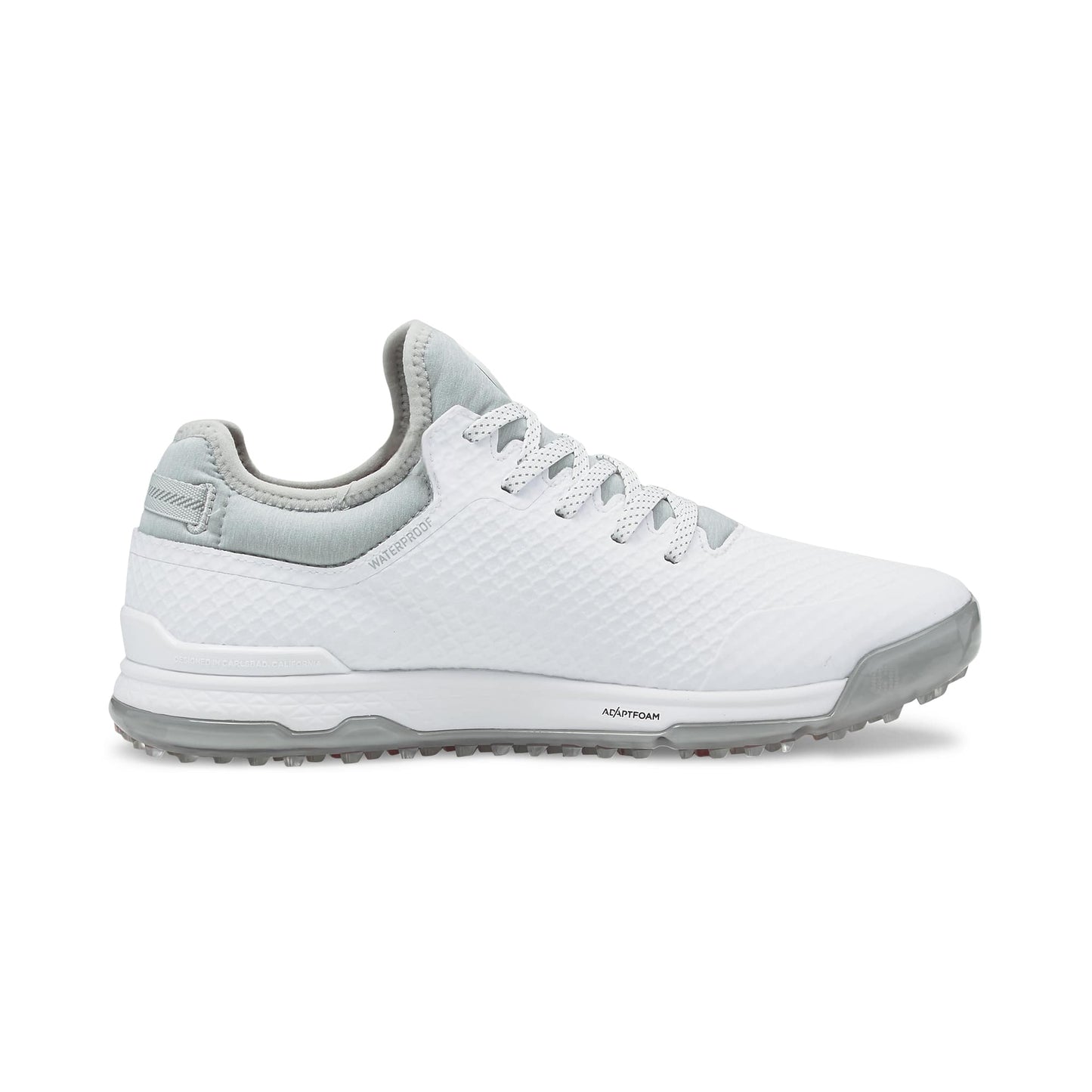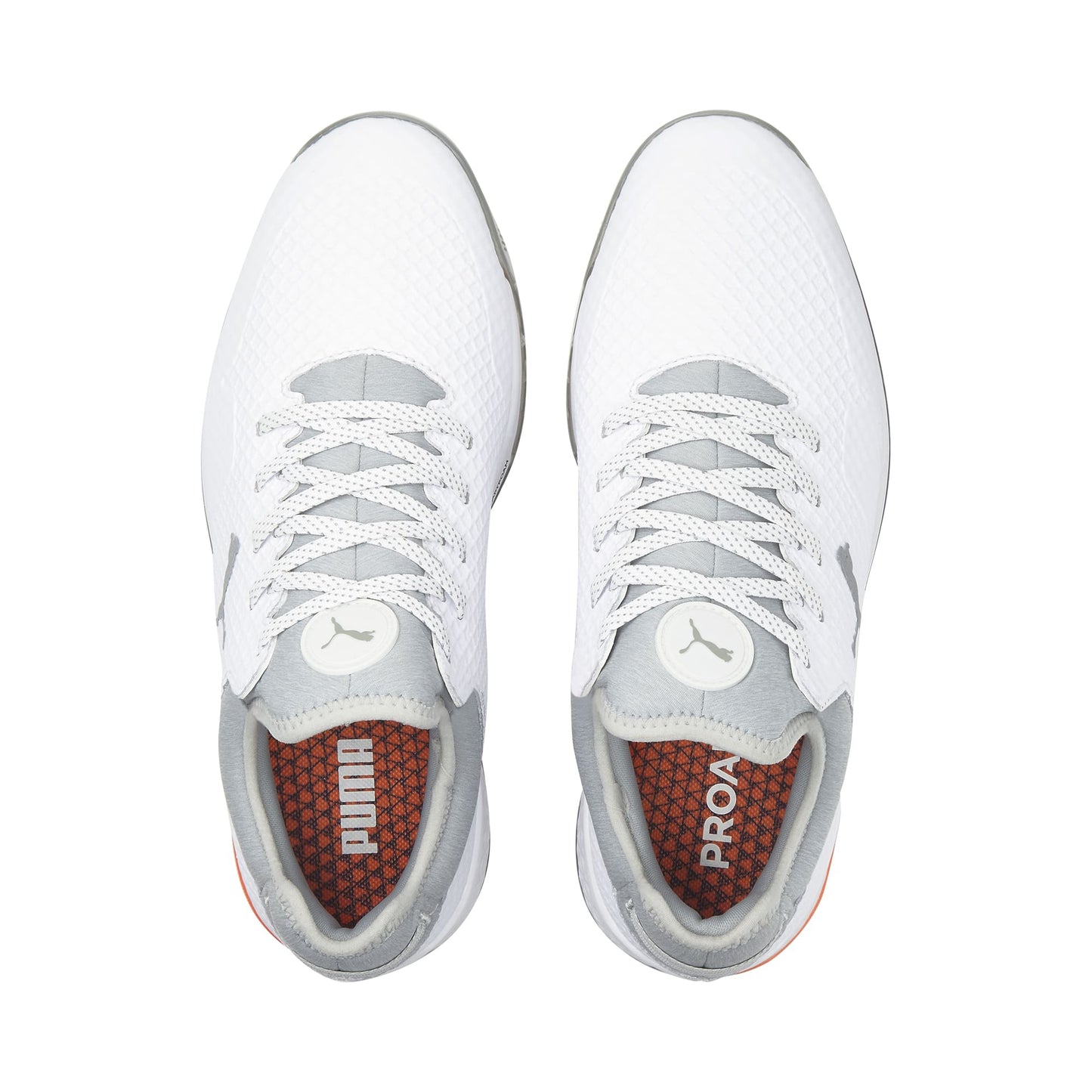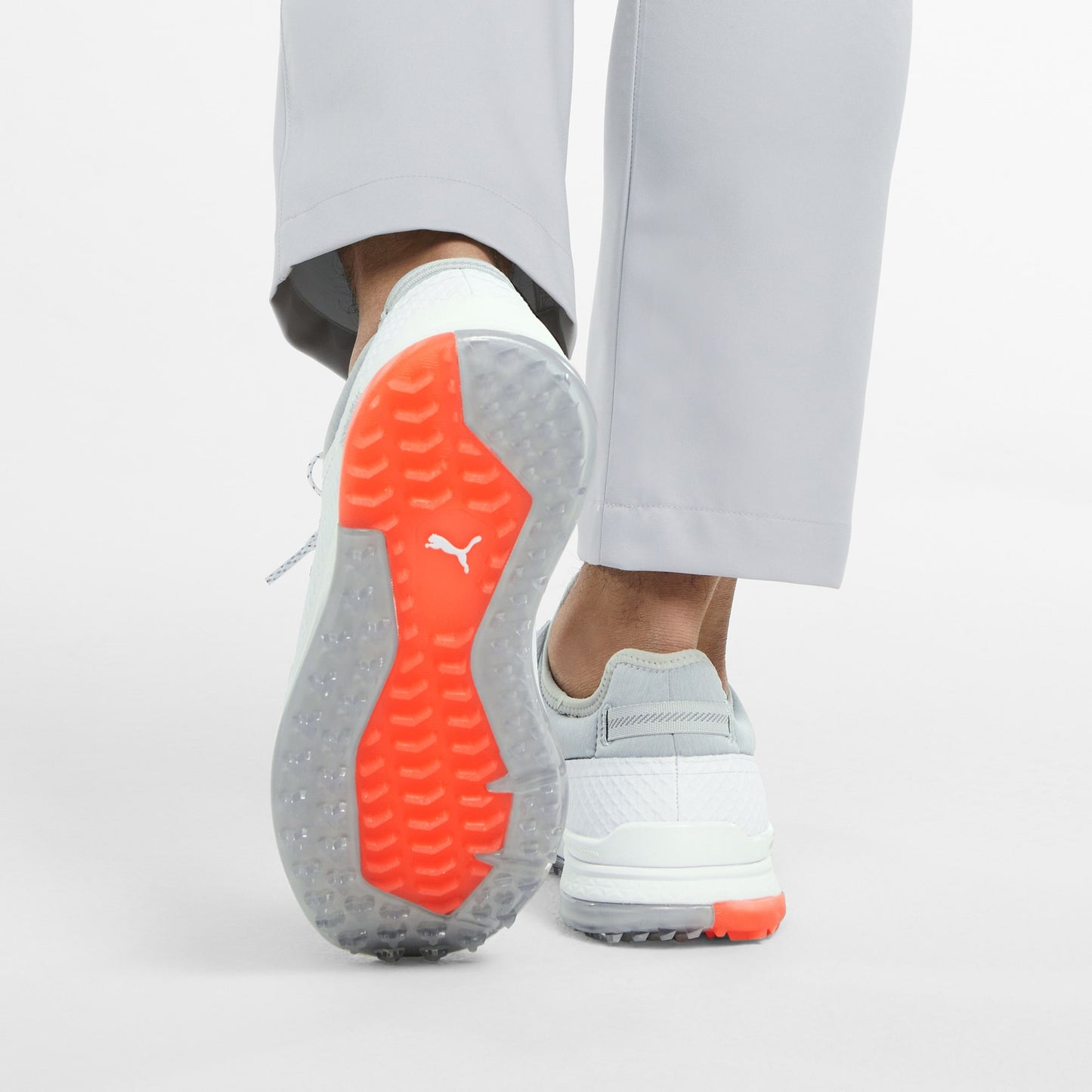 Shoe Sizing Chart
International Size Conversions
Men's Shoes
| US | EU | UK | JPN |
| --- | --- | --- | --- |
| 7 | 39 | 6 | 25 |
| 7.5 | 40 | 6.5 | 25.5 |
| 8 | 40.5 | 7 | 26 |
| 8.5 | 41 | 7.5 | 26.5 |
| 9 | 42 | 8 | 27 |
| 9.5 | 42.5 | 8.5 | 27.5 |
| 10 | 43 | 9 | 28 |
| 10.5 | 44 | 9.5 | 28.5 |
| 11 | 44.5 | 10 | 29 |
| 11.5 | 45 | 10.5 | 29.5 |
| 12 | 46 | 11 | 30 |
| 12.5 | 46.5 | 11.5 | 30.5 |
| 13 | 47 | 12 | 31 |
| 14 | 48.5 | 13 | 31.5 |
| 15 | 49.5 | 14 | 32 |
Women's Shoes
| US | EU | UK | JPN |
| --- | --- | --- | --- |
| 5.5 | 35.5 | 3 | 22 |
| 6 | 36 | 3.5 | 22.5 |
| 6.5 | 37 | 4 | 23 |
| 7 | 37.5 | 4.5 | 23.5 |
| 7.5 | 38 | 5 | 24 |
| 8 | 38.5 | 5.5 | 24.5 |
| 8.5 | 39 | 6 | 25 |
| 9 | 40 | 6.5 | 25.5 |
| 9.5 | 40.5 | 7 | 26 |
| 10 | 41 | 7.5 | 26.5 |
| 10.5 | 42 | 8 | 27 |
| 11 | 42.5 | 8.5 | 27.5 |
| 12 | 44 | 9.5 | 28.5 |
Junior's Shoes
| US | EU | UK | JPN |
| --- | --- | --- | --- |
| 4 | 35.5 | 3 | 22 |
| 4.5 | 36 | 3.5 | 22.5 |
| 5 | 37 | 4 | 23 |
| 5.5 | 37.5 | 4.5 | 23.5 |
| 6 | 38 | 5 | 24 |
| 6.5 | 38.5 | 5.5 | 24.5 |
| 7 | 39 | 6 | 25 |
| 7.5 | 40 | 6.5 | 25.5 |
Details
PROADAPT ALPHACAT Spikeless Golf Shoes